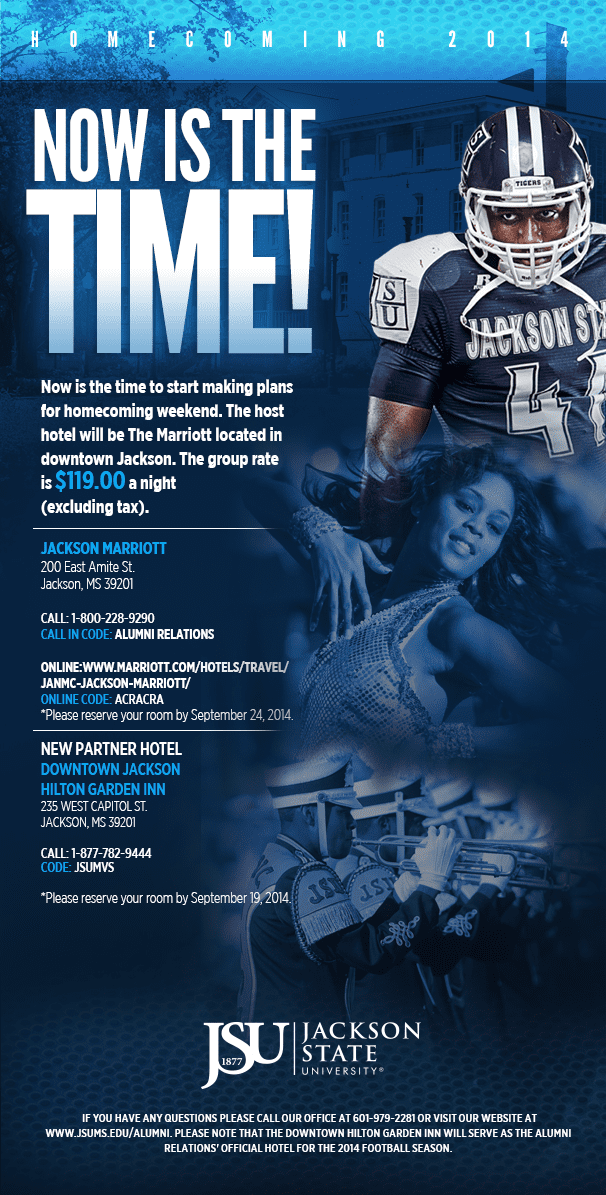 Southern Heritage Classic Special Note!



The Memphis Chapter of the JSU National Alumni Association will be selling tickets to the Southern Heritage Classic football game. The tickets will be on sale June 30, 2014 through August 31, 2014. Tickets are located on the 40th and 50th yard line. Prices are as follows:
Box Seats – $57.00
Regular Seats – $42.00
End Zone tickets – $27.00.
$4.00 from each ticket comes back to the chapter to help with scholarships, student recruitment and operations. Please support this chapter's efforts to continue the legacy of Jackson State University. Anyone wishing to purchase a ticket can contact Angelia Webster at (901)258-2666 or Roshanda DeBoise at (601)953-3677.