Sandra Hodge
April 14th, 2016 by giving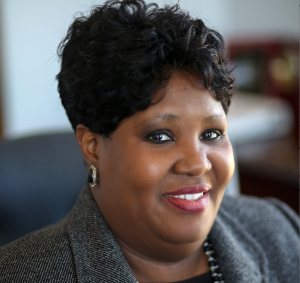 On March 14, Dr. Carolyn Meyers announced Mrs. Sandra Hodge as the new lead for the Division of Institutional Advancement.
Dr. Meyers stated "Mrs. Hodge is an experienced professional and known throughout JSU and our greater Jackson community for her good works and effective leadership."
Prior to joining JSU, Mrs. Hodge served as the Chief Executive Officer for the American Red Cross Mississippi Region, with oversight of leadership teams in support of achieving targets for service delivery, fundraising/revenue, communications and branding, and community engagement and mobilization. She had a distinguished career in management and administration with service to the City of Jackson, Tougaloo College, Mississippi Department of Human Services and Jackson State University.