Abe McGlothin Jr.
July 7th, 2016 by giving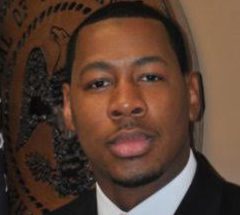 Abe McGlothin Jr. is a prosecuting attorney with the Federal Government, where he focuses on the prosecution of federal felony cases.
Before beginning work as a federal attorney, Attorney McGlothin worked as an Assistant District Attorney where he prosecuted an array of cases involving violations of state criminal laws.
Before joining the District Attorney's Office, Attorney McGlothin worked as a staff attorney/court administrator for a Senior Chancery Court Judge, where he gained experience in the areas of family law, will and estates, property claims, and other matters including but not limited to divorce, child custody, conservatorships, powers of attorney, and more.
Abe is truly passionate about the work he does and is always eager to learn new things and meet new professionals. While Abe enjoys almost all aspects of his job, his favorite part is working with victims of violent crimes to assist them in understanding the judicial process and ensuring that they are satisfied with the outcome of their case.