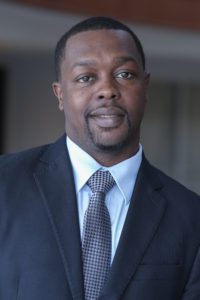 Management
Biography
Born in 1984, Steven started the journey of life in Richmond, VA. After graduating high school at the top of his class he later received his B.S. in Marketing at Virginia Union University where he served as president of the Phi Beta Lambda Organization. It was there he graduated salutatorian with honors, finishing with a 3.8 GPA. After gaining experience in Retail Management, Steven then applied to graduate school and received a full tuition scholarship at both Clark Atlanta University and Howard University to complete his MBA. Faced with such a huge decision, he came to the conclusion of choosing Clark Atlanta University because of the rich history and opportunistic entrepreneurial spirit of the Greater Atlanta area.
At Clark Atlanta University he held the position of Marketing President on the Graduate School of Business Council. Steven served as National Black MBA Association Ambassador for the Atlanta chapter. He also was a member of the Global Leadership Academy and Executive board member of the Clark Atlanta University Economic Development Center. Working with the Economic Development Center, he assisted in grant writing and business consulting. As a part of his MBA experience Steven gained International Experience studying abroad in Beijing, China at Capital Normal University where he took courses in International Business and Doing Business in China In collaboration with the London School of Economics. After completing his MBA with a concentration in Marketing, Steven went on to Jackson State University to pursue a Doctoral degree in Management with a minor in Economics.
His research interests are Emotional Labor and Social Responsibility. He is currently examining the relationship between Diversity and Innovation. Specifically looking at Diversity Management strategies that foster innovation and other positive performance outcomes. He also is interested in Social responsibility as it relates to Social Innovation and Social Entrepreneurship. Recently he has been investigating TMT characteristics as it relates to small and family own firms compared to public corporations. He is presently working on a comparison study that will examine the different effects, including innovation capacity, with respect to the type and size of the firm.