What is an "impairment" as used under the Section 504 definition?
December 2nd, 2013 by disability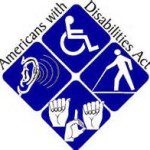 Any disability, long-term illness, or various disorder that "substantially" reduces or lessens a student's ability to access learning in the educational setting because of a learning-, behavior- or health-related condition.
They may include conditions such as specific learning disabilities, diabetes, epilepsy, allergies and hidden disabilities.
What are some "major life activities"?
● Self–care ● Breathing
● Manual tasks ● Interacting with Others
● Walking ● Working
● Seeing ● Reading
● Speaking ● Standing
● Sitting ● Lifting
● Thinking ● Bending
● Learning ● Concentrating
ADA.GOV