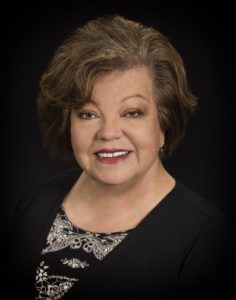 Office: 446 Liberal Arts Building
Phone: 601.979.2866
E-mail: esperanza.m.velasquez@jsums.edu
B.A. in Philology & Foreign Languages, emphasis in Spanish
Universidad Libre de Colombia, Bogotá, Colombia, South America
Associate Degree in Programming & Data Processing
Hinds Community College, Raymond, Mississippi
M.A. in Education, emphasis in Spanish Literature
Jackson State University, Jackson, Mississippi
Currently pursuing a doctorate degree at JSU in Early Childhood
Education, Emphasis in Reading
Department of English & Foreign Language, Departmental Committees (2015-2016):
• Linguistics Program Committee
• Student Awards Program/Luncheon Committee
• Recruitment Committee
• Seminar Series Committee
• Foreign Language Fair
• Alpha Mu Gamma Honor Society
• Mississippi Foreign Language Association member
• Alpha Mu Gamma Honors Society JSU Coordinator
• Co-Founder of the Mississippi Hispanic Association (1995)
• Board Member of the Mississippi Hispanic Association (1995-present)
Courses Taught at JSU:
SP 101 Elementary Spanish 101
SP 102 Elementary Spanish 102
SP 201 Intermediate Spanish 201
SP 202 Intermediate Spanish 202
SP 230 Spain Civilization & Culture
SP 231 Spanish-America Civilization Studies
SP 312 Survey of Spanish Literature
SP 317 Independent Studies: Latin American Literature
SP 322 Spanish Conversation & Composition
SP 480 Independent Studies: Latin American Culture & Literature
Areas of Interest: Latin Civilizations & Culture; The Immigrant Experience; Hispanic Immigration; Spanish Instruction in Early Childhood Education; Pre-Columbian Cultures, emphasis on existing pre-Columbian languages
Favorite Author: Gabriel García Márquez (Colombian)
Mrs. Velásquez is from Colombia, South America and taught Spanish
Literature for many years before moving to Mississippi in 1982. Mrs.
Velásquez is married and has three daughters. She draws from her
experience and the knowledge she has gained as an immigrant to
contribute to the well-being of the Hispanic community in Mississippi.