Cohort 3 Graduate in the Final Four for UTM Chancellor
September 15th, 2016 by webmaster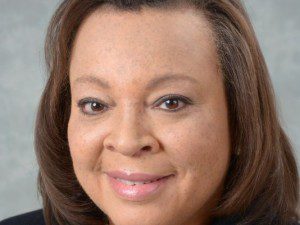 Source: Jackson Sun
Her role in higher education isn't just a job, but a calling, Dr. Jerald Woolfolk told people at the University of Tennessee Martin.
"If this little girl from Leland, Mississippi, in the Mississippi Delta, one of the most impoverished areas of the country, can do this, then anybody can," Woolfolk said. "I have committed my career to ensuring that students are successful. That's who I am."
Woolfolk spoke and answered questions from faculty, staff and students at a public forum Tuesday, which was streamed online. The forum was the second of four, one for each of the finalists in the search for the next UT Martin chancellor.
Woolfolk is vice president for student affairs and enrollment management at the State University of New York at Oswego, a position she has held since 2014. The other finalists are Dr. Keith Carver, executive assistant to the president of the University of Tennessee; Dr. Joseph Morgan, chief academic officer and vice president for academic affairs and student success with the Kentucky Council on Postsecondary Education; and Dr. Mary Holz-Clause, dean of the College of Agriculture at California State Polytechnic University in Pomona, California.