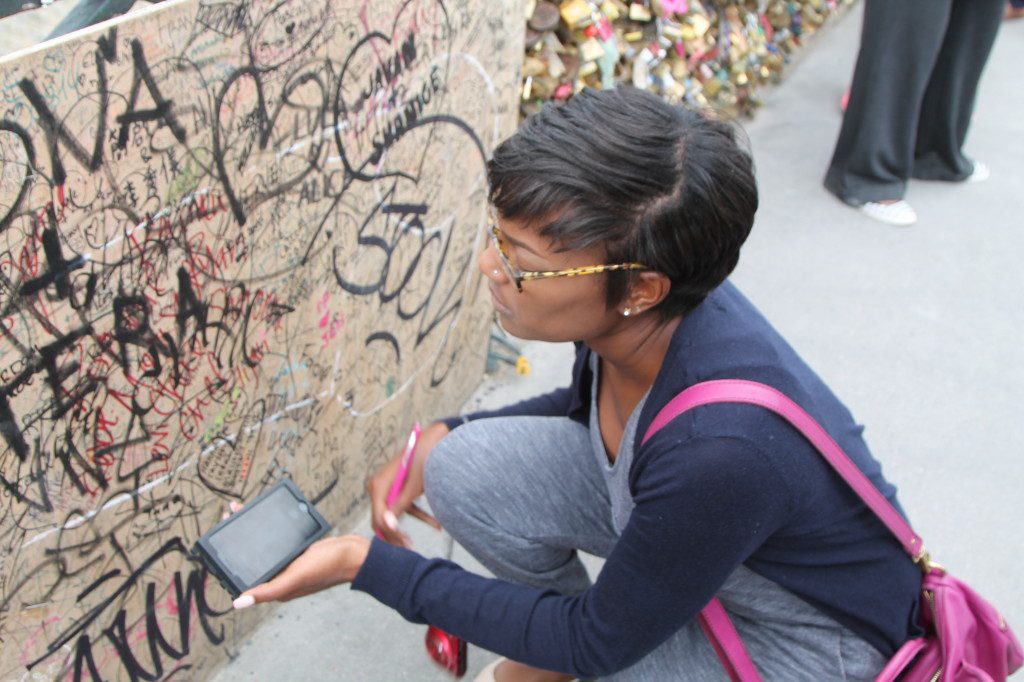 Cash Prize
1st Place: $1500
2nd Place: $1000
3rd Place: $500
Your study abroad experience will be life changing. Make sure and capture this moment with plenty of pictures. JSU Global is hosting the JSU Passport To The World photography competition. The competition starts June 6, 2016 at 12:01am and ends July 14, 2017. All entries must be received by July 14, 2017.
Who May Enter?
The competition is ONLY open to students who are traveling with and participating in JSU Passport To The World. Both undergraduate and graduate students may participate.
How To Enter?
All entries must be submitted in digital format through our online entry form. To enter, visit www.jsums.edu/global/2016-photo-contest ("Website") and complete the entry form by following the step-by-step directions on that page. Submit up to three (3) original photographs, taken by you, that conveys your study abroad experience. Pictures should capture the culture, atmosphere, landscape, people, wildlife, everyday life, activities, foods, people and places unique to your city or of your experience.
Include a title for the photograph, a written description (100 words or less) of the "moment" captured and how it reflects a sense of exploration or adventure ("description"), the location where you took the photograph, and the names of any persons in the photograph (if known). Your entry must also comply with the following requirements (the "Entry Requirements"):
All photograph submissions must be 20 megabytes or smaller, must be in JPEG or JPG format, and must be at least 1,600 pixels wide (if a horizontal image) or 1,600 pixels tall (if a vertical image).

Minor burning, dodging and/or color correction is acceptable. Hand tinting is acceptable, as is cropping. Fish-eye lenses are acceptable. High dynamic range images (HDR) and stitched panoramas are acceptable only if the combined parts are all made around the same time. Any changes to the original photograph not itemized here are unacceptable and will render the photograph ineligible for a prize.

Photographs that include sculptures, statues, paintings, and other works of art will be accepted as long as they do not constitute copyright infringement or fraud. When photographing the work of others, it must be as an object in its environment and not a full-frame close up of another person's art.

The photograph and the description, each in its entirety, must be a single work of original material taken and written (respectively) by the contest entrant. By entering the contest, entrant represents, acknowledges and warrants that the submitted photograph and description are original works created solely by the entrant and that no other party has any right, title, claim or interest in the photograph or the description.

Though entrants retain copyright in each image submitted, the digital image file(s) submitted will not be returned or acknowledged.

Obscene, provocative, or otherwise objectionable content will not be considered, and such determination is solely at the discretion of Sponsor.

Each entrant may submit up to three photographs and accompanying descriptions.
RELEASE
If the photograph contains any material or elements that are not owned by the entrant and/or which are subject to the rights of third parties, the entrant is responsible for obtaining any and all releases and consents necessary to permit the exhibition and use of the photograph in the manner set forth in these Official Rules without additional compensation. Where feasible, entrants should obtain a personal release from all persons who appear in the Photograph submitted, authorizing use of the photograph in sponsor's promotional materials to feature the winning entry, without compensation, permission or notification, unless prohibited by law. Failure to provide such releases upon request may result in disqualification and selection of an alternate winner.
LICENSE
Each entrant retains the copyright to his/her photograph(s) and description(s), but explicitly grants Jackson State University and JSU Global, an irrevocable, nonexclusive, worldwide license for the duration of copyright to use each photograph and description for advertising, marketing, and promotional purposes, in any and all media now known or hereafter created, including but not limited to publication in catalogs, brochures, blogs, and websites, at Authorized Parties' discretion, without additional consideration, notification, permission to entrant or any third party.
1. Photographic Quality (50%)
2. Extent to which the photograph conveys a sense of exploration or adventure (25%)
3. The quality of the description and its relationship to the photograph and the theme of exploration and adventure (25%)
JSU PTTW Photography Contest Application