---
---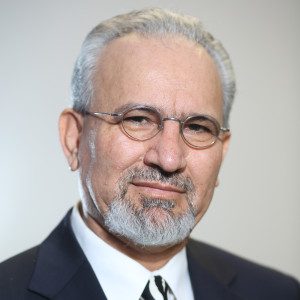 Dr. Mohammad Shahbazi
Interim Dean, School of Public Health
Jackson State University
Phone: 601-979-6387
Email: mohammad.shahbazi@jsums.edu
During doctoral studies at Washington University in St. Louis, Professor Shahbazi received two grants, one by National Science Foundation, and another by the Social Science Council, to conduct an anthropological field study of the impact of the state-supported literacy program on the culture of an ethnic minority, the Qashqa'i people in Iran. Following up on those pivotal research, his interest in medical anthropology led him to pursue and complete further graduate education in Public Health from UCLA School of Public Health.
Having learned about the poor health status of the Mississippians, Dr. Shahbazi joined Jackson State University in 1999 and played a major role in the successful establishment of an accredited public health program at the University. After a decade of teaching, he was appalled by the unchanging health status in the state in spite of the ever increasing health costs for the people of Mississippi. With that knowledge and his keen understanding of the importance of what the World Health Organization has called "the social determinants of health," Dr. Shahbazi began looking around for models that might offer solutions to a long-existing chronic health-related problem: health disparities. As a result, in 2009, he formed a team of experts, which included the late Dr. Aaron Shirley, and explored how the Iranians addressed the health disparity issues they faced in their country in the 1980s. This initiative led to a memorandum of understanding (MOU), the first of its nature following the 1979 Iranian Revolution, between two state universities, JSU and Shiraz University of Medical Sciences (SUMS). Through this MOU, Americans and Iranians were able to visit and revisit either country, thus building an academic-based professional bridge between the two countries and the two universities. Dr. Shahbazi's vision motivated his Iranian team members to lend assistance to their American JSU partners in designing an advanced community health worker training program. Working alongside the late Dr. Aaron Shirley, Dr. Shahbazi's health initiative and action eventually led to a Pan Americans World Health Organization (PAWHO) recognized Community Health Worker Training Program that has started training and certifying CHW in Mississippi Delta. Despite his busy teaching and vast administrative responsibilities, Professor Shahbazi earned a Fulbright Scholarship in 2009. Additionally, he has brought to the Public Health Program through his active grantsmanship as a PI, CO-PI, Director, or team member over the years. Dr. Mohammad Shahbazi is nationally and internationally known, and has thus become a critical contributor to Jackson State University's success and image both at home and abroad, especially in the area of public health. Professor Shahbazi's work in Mississippi has been featured in the local, national, and international media, including Time Magazine in its July 2011 issue.
Professor Shahbazi graduated from National University in San Diego with a BS in Engineering and MS in Computer and Education and has a doctorate in Cultural Anthropology from Wasington University in St. Louis and a Master's in Public Health from the University of California at Los Angeles (UCLA).
---
---