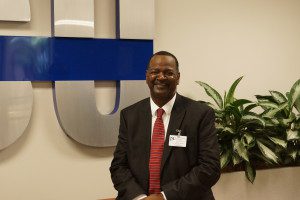 Dr. Russell L. Bennett
Interim Associate Dean
School of Public Health Initiative
Phone: (601) 979-8806
Email: russell.l.bennett@jsums.edu

The field of Public Health is used to understand the complex nature of disease prevention and control. The public health program within the School of Public Health Initiative offers rigorous academic research and practical experiences designed to give students the skills necessary to make major contributions to their field.
We offer a multi-disciplinary program with opportunities for students to become engaged in epidemiological and intervention research, public policy, program planning, and evaluation.
We offer the following programs:
1) Behavioral and Health Promotion and Education
2) Epidemiology and Biostatistics
4) Environmental and Occupational Health
5) Health Policy and Management
6) Communicative Disorders
7) Healthcare Administration
Our faculty members are engaged in research areas that include chronic disease epidemiology, adolescent and school health, environmental toxic agents, HIV prevention, research and survey methods, women's health, aging, international health, and speech pathology.
Faculty members in the School of Public Health Initiative are committed to the academic development of their students. We provide a supportive environment that prepares our graduates for leadership roles in clinical settings, local and state governments, academic institutions, national and international organizations, and federal agencies.
We are excited that you are considering an advanced degree in the health sciences at Jackson State University.