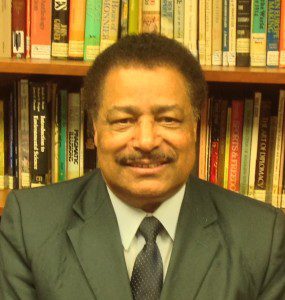 As Dean of the College of the Liberal Arts and Chair of the Department of History and Philosophy, I wish to welcome you to your academic home in the College of Liberal Arts at Jackson State University, the only institution designated by the Institutions of Higher Learning as Mississippi's Urban University. I want you to know that you have enrolled in a program that is second to none at the University, one that is not only racially and culturally diverse but also distinguished in the academic training and professional experience of its faculty. The faculty and staff of the Department of History and Philosophy are committed to nurturing and mentoring you, while striving to help you excel in the skills required by a liberal arts education, namely, reasoning, proper written expression, reading with comprehension, research mastery, and communication.
As Dean and Chair, I can assure you that your Department maintains a caring, collegial, and professional environment that will allow you to complete your degree in a timely fashion and prepare you to enter the workforce or pursue an advanced graduate or professional degree. Please do not hesitate to visit us when you need assistance on such issues as course scheduling and program sequencing, and be reassured that we are here to help you achieve the lifelong goals you have set for yourself. Thank you for choosing the Department of History and Philosophy and have a most fulfilling and exciting academic year with us.
Sincerely,

Mario J. Azevedo, Ph.D., M.P.H., M.A.
Professor and Interim Chair