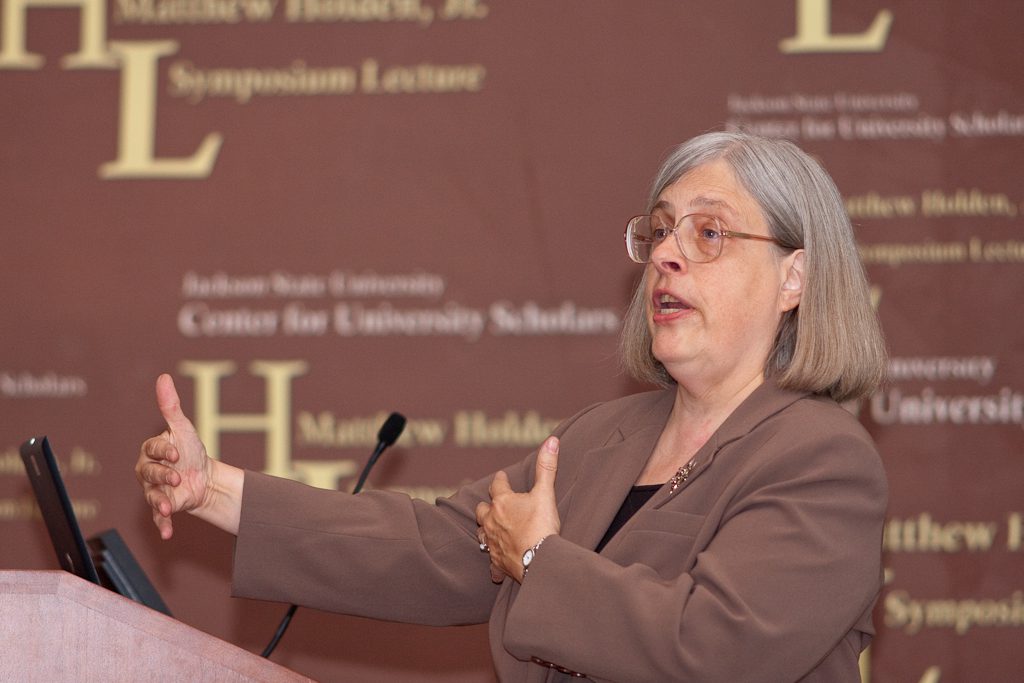 Theda Skocpol presented the second Holden Lecture, "What A Mighty Power We Can Be: African American Fraternal Groups and the Struggle for Racial Equality." Skocpol, the Victor S. Thomas Professor of Government and Sociology at Harvard University, has written extensively about comparative politics, comparative and historical sociology and American politics and public policy. Among her books and edited collections are States and Social Revolutions: A Comparative Analysis of France, Russia and China; Bringing the State Back In and Diminished Democracy: From Membership to Management in American Civic Life. She served as president of the American Political Science Association and of the Social Science History Association and has been selected for membership in the American Academy of Arts and Sciences, the American Philosophical Society and the National Academy of Sciences.
Lecture Slideshow
Lecture Audio
Having difficulty listening to this stream?
Try listening on our Soundcloud page.