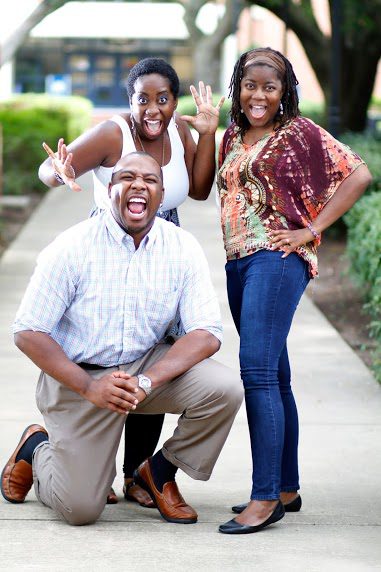 H.A.S. Team?
The social media specialists comprising of Helena, Ashton and Spencer. While the three handle the university's main social media pages, they also share a passion for creative out-of-the-box ideas.
Who is Helena?
Helena, in the funky and colorful shirt, is a positive and forward-thinking person. Her three loves are family, food and faith.
Who is Ashton?
Ashton, with the bright eyes and open hands, is a "get it done" person with a bubbly personality. Her three loves are God, her son and music.
Who is Spencer?
Spencer, the only male member, is a fun yet strategic-thinking person. His three loves are God, family and all things social.
Helena Walker-Brown, Social Media Associate
helena.w.brown@jsums.edu | 601-979-7039
C. Ashton Hall, Social Media Associate
crishuana.a.hall@jsums.edu | 601-979-7040
Spencer McClenty, New Media Coordinator
spencer.l.mcclenty@jsums.edu | 601-979-1457