President William Bynum, Jr. attends "Stick Fly" Opening In Great Show of Support
September 29th, 2017 by speech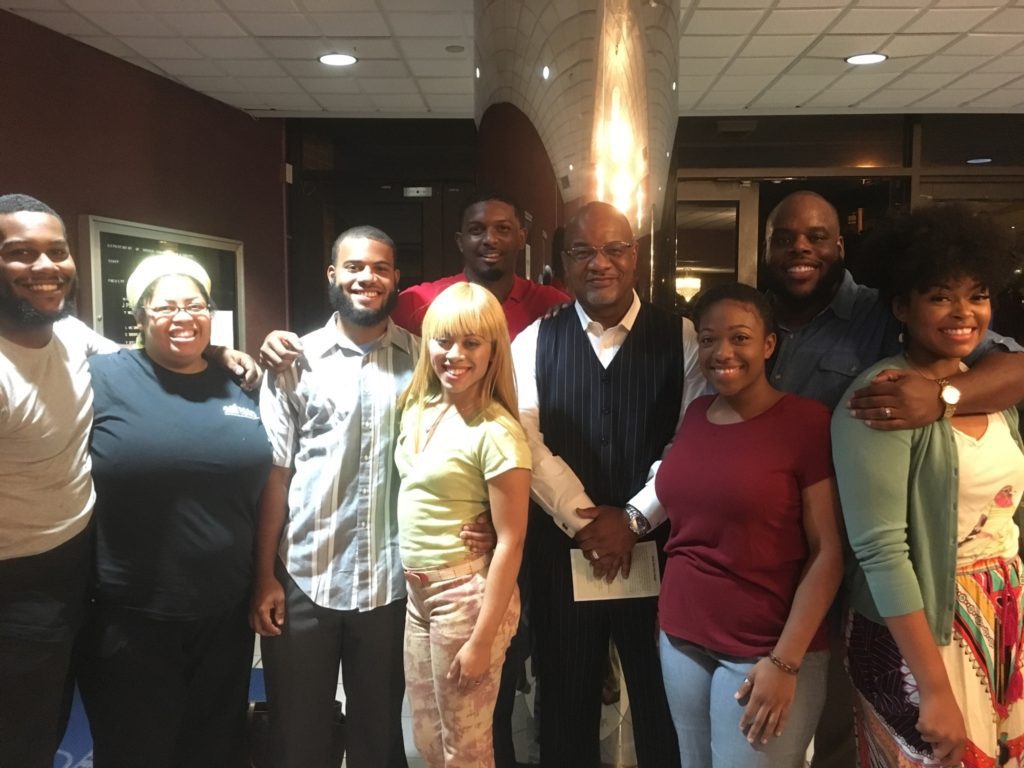 JSU's new President, William Bynum, Jr., is seen here with Director Yolanda Willams, Stage Manager Avery Evans and the cast of StickFly.
"It's quite an entertaining play" says Coordinator of Theatre Studies and Costume/Prop Designer, Dr. Nadia Bodie-Smith. "The play addresses real present-day issues dealt with in a family in regards to racism and classism. The playwright, Lydia R. Diamond, navigated through those issues and found a way to allow us to laugh at ourselves as well. Audiences will leave in deep conversation and a light step."
This is the Department's first production as the newly merged Department of Art & Theatre. Please come on out and support us. The show starts at 7pm.
One JSU.