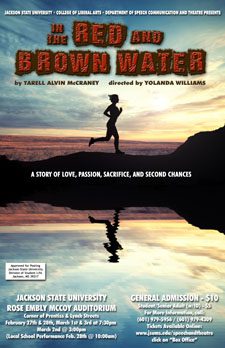 Director Yolanda Williams
In the Red and Brown Water is a coming of age story about a spunky young runner named Oya. Oya can earna  track scholarship for any school, yet she declines her offers to take care of her mother, Momma Moja.
When Momma dies soon after, Oya's metamorphosis from a young girl into an independent woman begins. Oya goes through an emotional journey, not only with love affairs, but also with herself.