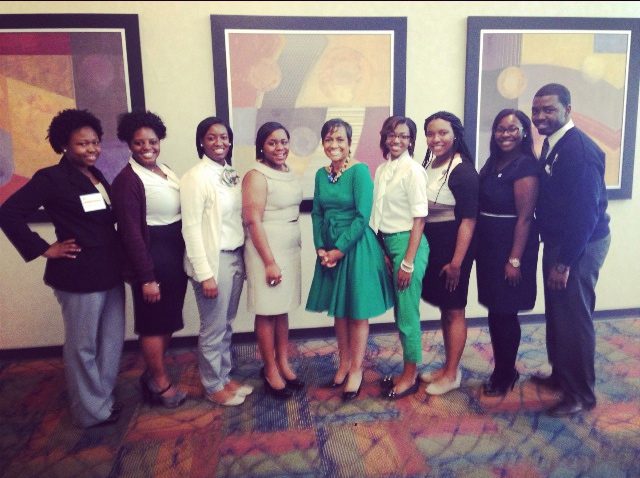 Student Leadership Institute
The Student Leadership Institute is a comprehensive leadership development program sponsored and coordinated thru the Center for Student Engagement and Inclusion. As a student, you have access to a rich variety of interactive leadership educational programs and training experiences. The SLI includes a menu of interactive and engaging opportunities for students to learn and practice leadership. The curriculum includes seminars, service opportunities, leadership conferences, and student leader certification. Students may participate in the experience to explore leadership topics or challenge themselves to reach their full leadership potential. Please visit our office to receive an application.
CEO (Creating Excellent Organizations) Series
CEO Series (Creating Excellent Organizations) is open to all students seeking opportunities to enhance their leadership skills. It is designed to enhance the skills of current leaders as well as motivate more students to become involved in leadership activities. Numerous workshops are offered throughout the semester and are open to all students. Through participation in the workshops, individuals will be exposed to various concepts of leadership that will assist them in becoming more aware of themselves and the role they play within their community and ultimately enable one to develop their unique leadership style. Advance registration is not required, but is encouraged. For more information or to register, please contact our office.
Participation in one 60 minute session. You may earn up to 30 points through this program. Six sessions will be offered. 5 Blue Star Points per session
Blue Key Honor Society
Blue Key Honor Society recognizes deserving students who have a demonstrated record of success and excellence in scholarship, leadership, and service. Blue Key Honor Society salutes observable meritorious achievement and continued growth, development, and leadership by example.
Blue Key Honor Society recognizes the uppermost percentile of students who have a distinguished and balanced record in all areas.
Individuals selected for Blue Key Honor Society must meet these criteria as outlined below:
1. Scholarship – Members must have a distinguished achievement in classroom and meritorious activity that recognizes significant contributions to the advancement of knowledge, learning and scholarly performance.
2. Leadership – Members must have a distinguished record of leadership and achievement in student organizations, student life, professional associations, or institutional organizations that promote community service, life skills, professional development, or institutional advancement.
3. Service – Members must have a distinguished pattern of service to others, to campus life, or to the greater community.
4. Character and Integrity – Members must have a distinguished pattern of honesty and trustworthiness in personal behavior. They shall be reputable among peers as well as institutional and community leaders.
Criteria
1. Blue Key members must have at least a 3.0 GPA.
2. These students shall be juniors, seniors, or graduate students.
www.bluekey.org
Thurgood Marshall Leadership Institute
TMSF hosts an annual three-day leadership training institute for TMSF Scholarship Recipients. The program is meant to enhance the scholars' experience by helping them bridge their academic achievements with necessary and meaningful skills for the workplace. Scholars from the 47 member schools come together in New York City for an intensive program including workshops on career planning, interviewing skills, and resume writing, as well as financial and credit management workshops. In addition to the leadership training, the scholars are provided interview opportunities with corporate partners and are honored at an awards dinner ceremony. Please visit our office for additional information.
Visit: www.thurgoodmarshallfund.org
Emerging Leaders Leadership Summit
This is a one-day conference open to students on all levels of leadership that are interested in strengthening their leadership skills on the campus of Jackson State University. This event balances education and personal growth with fun and interactive activities for students. Participants will hear motivational keynote speakers, and will be able to attend educational and interactive sessions on the principles of leadership. In addition, the conference is also a good way to meet other students, and network with presenters. All first year students are encouraged to be a part of this program, especially those who are interested in future leadership roles. The completion of the ELLS will make you a strong candidate for future leadership positions, as well as prepare you to take your next steps as a leader on campus.