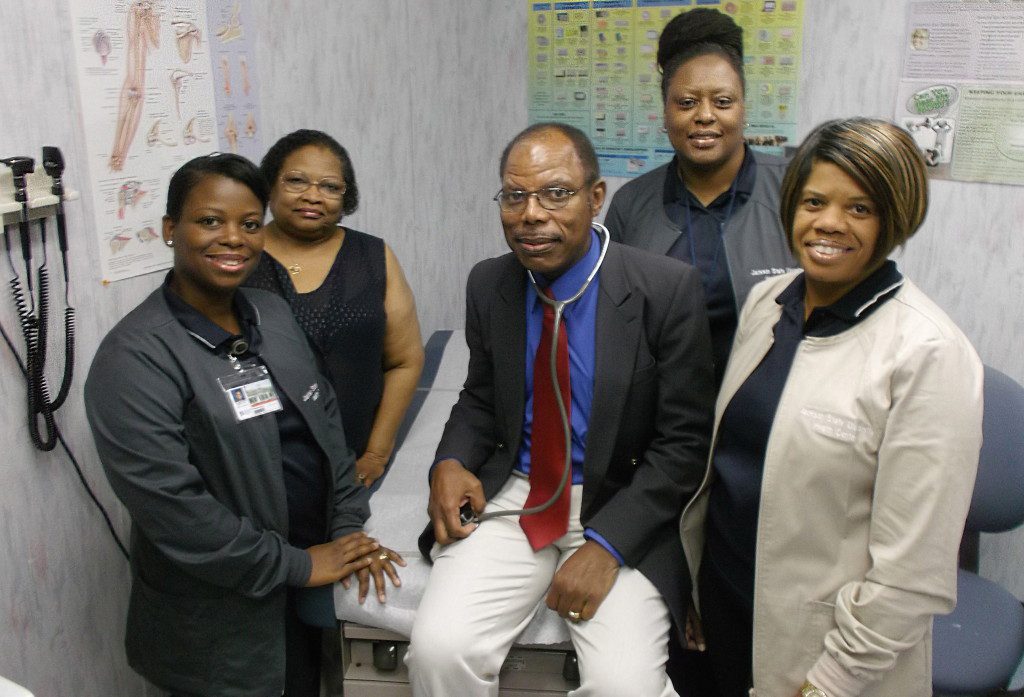 The Jackson State University Student Health Services Center provides students readily available access to a variety of outpatient medical services for acute illnesses and injuries. Campus wide health promotion and disease prevention is a major focus of the Health Center. The University Health Center promotes healthy lifestyles, and assists in providing both in classroom and out-of-class educational opportunities for students, emphasizing healthy lifestyles and stylizing health center service, personnel and resources.
The clinic services are available to all registered students as well as faculty and staff. There is no additional fee to use the clinic for students and no appointments are necessary. However, appointments for the family planning services and certain special exams (i.e. sports and military pre-participation physicals) may be required. Also, a small fee is charged for certain labs, supplies and prescription medications that may be provided on site by the clinical staff.
The clinic is located on Prentiss Street across from the Lee E. Williams Athletics and Assembly Center. Office hours are 8 a.m.—5 p.m. on Mondays, Wednesdays, and Fridays and 7 a.m. – 7 p.m. on Tuesdays and Thursdays. The clinic staff includes Physicians, a Women's Health Nurse Practitioner, and Licensed Practical Nurses.
The Health Center offers a medical services plan for JSU faculty and staff. The UHCP offers faculty and staff certain clinic services or they can opt to pay a small fee to be seen by the clinical staff per visit.
WALK-IN-CLINIC HOURS
MONDAY,WEDNESDAY,FRIDAY
8:00 A.M. TO 5:00 P.M.
TUESDAY & THURSDAY
7:00 A.M. TO 7:00 P.M.
Extended hours may vary during the summer and holidays.
The Center is located on Prentiss Street across from the Lee E. Williams Athletics and Assembly Center
Women's Health Clinic
Clinic is held on Tuesdays and Thursdays by appointment only in collaboration with the Mississippi State Department of Health, in which contraceptive services are provided. These services include medical interview, physical examination, and laboratory screening, along with a variety of contraceptive choices with education and counseling. Call 601-979-2260 for more information and/or an appointment. Pregnancy testing is also available without an appointment.
X-ray and Laboratory Services
Students requiring diagnostic x-rays are referred to one of the local hospitals or to a private clinic. Laboratory specimens for diagnostic testing are sent to the Mississippi State Department of Health laboratory or to a private clinical lab for analysis with results within 24 hours. Call 601-979-2260 for more information and /or an appointment.
Prescription Service
A limited number of prescription medications are available at the clinic for dispensing by the physician staff. There is a nominal charge for most medications. However, some common cold preparations and analgesics are free. Any medications not available on site may be obtained at a local pharmacy with a prescription written by our staff physicians or nurse practitioners.
Emergencies

If an illness or injury should occur after clinic hours, please report to your Residence Life Coordinator or call the JSU Department of Public Safety at 601-979-2580.
HEALTH CENTER STAFF
Samuel Jones, M.D., Director of Health Services
Robert Smith, M.D., Associate University Physician
Hursie Davis–Sullivan, M.D., Associate University Physician
Ollie Harper, R.N.C., Director of Nurses and Women's Health Care Nurse Practitioner
Victoria Coleman, L.P.N., Assistant Director of Nurses
Jacqueline Martin, L.P.N., Staff Nurse
Carolyn King, Administrative Assistant
Immunization Requirements

JSU Immunization Admissions Requirements | JSU Immunization Form
Jackson State University will accept any form that provides the information requested on the JSU Immunization Form.
-name, address, social security number, date of birth
-dates (month, day and year) of two MMRs
-legible signature, address and phone number of healthcare provider
STUDENT HEALTH INSURANCE INFORMATION
A MEMBER OF THE:
AMERICAN COLLEGE HEALTH ASSOCIATION SOUTHERN COLLEGE HEALTH ASSOCIATION

For additional information, please contact us:
1400 John R. Lynch St.
PO Box 17097
Jackson, MS 39217
Phone: 601-979-2260
Fax: 601-979-2003
healthservices@jsums.edu