Danny Blanton, Interim Executive Director
601-979-2272
The executive director sets the vision and directs major communications initiatives that advance university goals, build brand awareness and increase support for the university. He oversees all units within University Communications including Public Relations, Marketing, Social Media and Creative Services.


CREATIVE SERVICES



MARKETING




PUBLIC RELATIONS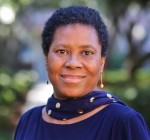 Olivia Goodheart
Director of Public Relations
olivia.s.goodheart@jsums.edu
601-979-1483
Directs public relations activities to enhance the visibility and image of the university. Fields media questions, pitches stories to media and finds alternative means to communicate the university's messages and successes. Also leads production of the university's magazine, The Jacksonian, and writes/edits/produces content for the JSU news site, press releases, publications and internal/external communications.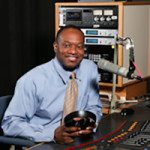 L.A. Warren,
Media Relations Specialist
la.warren.news@jsums.edu
601-979-7071