JSUTV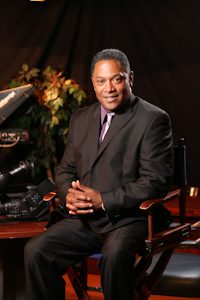 Keith Collins, JSUTV Station Manager
keith.r.collins@jsums.edu
601-979-2993
Keith manages station facility and operations. He produces and directs remote and studio productions and coordinates staff and student activities.
Spencer McClenty, New Media Coordinator
spencer.l.mcclenty@jsums.edu
601-979-1457
Spencer is responsible for web-based content creation and the development and implementation of social media strategies to support the university's public relations and marketing goals. Spencer also produces multimedia content for the JSU news site, press releases, publications and internal/external communications.
Assistant Production Manager (vacant)
The assistant production manager is the videographer, video editor, writer, producer, director, technical director, master control operator, floor director, graphics operator and consultant for various studio productions, field productions and marketing projects.

Germaine Williams, Programming and Promotions Coordinator
germaine.d.williams@jsums.edu
601-979-2862
Germaine strategically arranges and distributes JSUTV's daily broadcast schedule, develops new programming opportunities and promotes the station on multimedia outlets. She also provides administrative support to station manager.