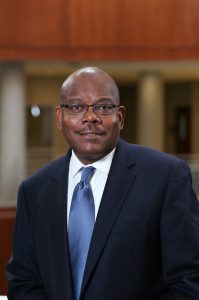 Welcome to the Department of Accounting. We prepare students for careers in professional accountancy.
The accounting degree (B.B.A.) is consistently ranked as one of the most popular at Jackson State. There are over 300 majors, who attend both day and evening courses. The B.B.A. in accounting is also excellent preparation for law school.
For those students who desire advanced studies in accounting, we also offer the Master of Professional Accountancy (M.P.A.). Individuals holding an undergraduate degree in other areas of study may pursue this degree. There are 30 students in this evening program.
The College of Business also offers a Ph. D. in Business with a concentration in accounting to prepare individuals for careers as university professors.
Graduates of our undergraduate and masters degree programs have a variety of career opportunities. Some go to accounting firms – including the "Big Four" and go on to become certified public accountants (CPAs). Some accept positions in industry or government agencies (as accountants and auditors – and also become CPAs.
We hope this site provides the information you need. For additional information, e-mail me at quinton.booker@jsums.edu, or call me at 601-979-2414.
Dr. Quinton Booker, CPA
Department Chairman