Department of Chemistry, Physics, and Atmospheric Sciences

College of Science, Engineering, and Technology
---
Chemistry is the study of how matter behaves at its most basic level. The central science, chemistry, is involved in everything that we do. Its applications stretch across all areas of life, including medicine, engineering and agriculture.
---
International Collaborations

Dnipropetrovsk National University, Ukraine
---
Analytical / Environmental Chemistry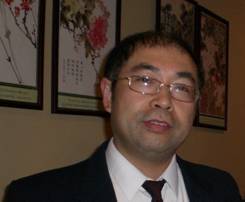 Dr. Fengxiang Han
Associate Professor of Chemistry
Research: Nutrient recycling (C, N, P) and eutrophication,  environmental chemistry and biogeochemistry of heavy metals, trace elements and radionuclides, phyto/bio/chemical remediation , surface chemistry, carbon sequestration and global warming.
601-979-3487 (Voice)
fengxiang.han@jsums.edu
https://www.jsums.edu/chemistry/fengxiang-x-han/

Dr. Zikri Arslan
Associate Professor
Research: Chemistry of transition and heavy metals, development of analytical methods, understanding pathways of incorporation and impacts on environment, natural resources and human life.
601-979-2072(voice)
zikri.arslan@jsums.edu 
https://www.jsums.edu/chemistry/arslan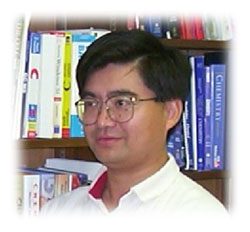 Dr. Yiming Liu
Professor
Bioanalytical chemistry using HPLC, GC-MS, and CE. Analysis of neuropeptides, neurotoxins, and their metabolites in neuronal models such as Aplysia.
601-979-3491(voice)
yiming.liu@jsums.edu
https://www.jsums.edu/chemistry/yi-ming-liu-2/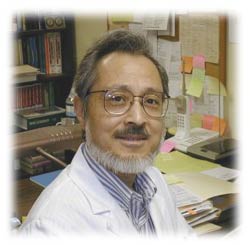 Dr. Hiroyasu Tachikawa
Professor Emeritus
Electrochemical biosensors. Raman spectroscopy of thin films.
601-979-3485(voice)
hiroyasu.tachikawa@jsums.edu
https://www.jsums.edu/chemistry/hiroyasu-tachikawa-2/
---
Biochemistry / Toxicology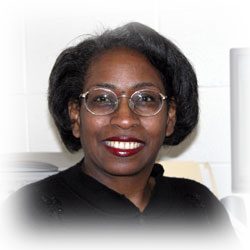 Dr. Naomi Campbell
Associate Professor
Research: Environmental genome.
601-979-3489 (voice)
naomi.f.campbell@jsums.edu
https://www.jsums.edu/chemistry/naomi-flowers-campbell/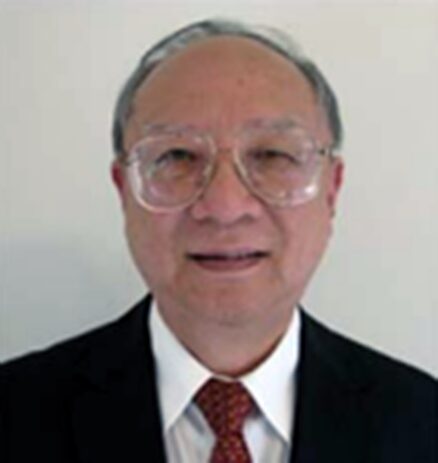 Dr. Peter P. Fu
Adjunct Professor
Biochemical Toxicology
National Center for Toxicological Research, Jefferson, Arkansas
870-543-7207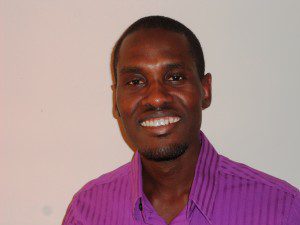 Dr. I. Victor Ogungbe
Assistant Professor
Research: Isolation, structure elucidation, bioassay development and molecular modeling of bioactive natural products.
601-979-3719
ifedayo.v.ogungbe@jsums.edu
https://www.jsums.edu/chemistry/ogunge/
---
Inorganic Chemistry

Dr. Md. Alamgir Hossain
Associate Professor
Anion recognition and selectivity with charged and neutral receptors; Photoinduced molecular sensors; Solution and solid state studies of host guest interactions; Sulfur containing metallacycles for catalysis in C-C coupling reactions.
Tel: 601-979-3748
Email: alamgir.hossain@jsums.edu
https://www.jsums.edu/chemistry/md-alamgir-hossain-2/
---
Organic Chemistry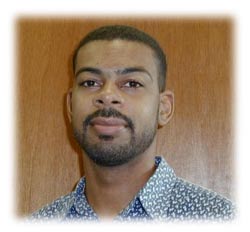 Dr. Ashton Hamme
Professor of Chemistry
Natural Product Synthesis, Synthetic Methodology, and Hetrocyclic Synthesis
601-979-3713(voice)
ashton.t.hamme@jsums.edu
https://www.jsums.edu/chemistry/ashton-t-hamme-ii/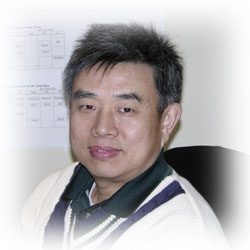 Dr. Ken S. Lee
Professor  of Chemistry
Organic Synthesis: Structure Modification of Steroids for introducing carboxylic group to ligate transition metals;
Photodegradation of Dye induced by Titanium Oxide
601-979-3483(voice)
ken.s.lee@jsums.edu
https://www.jsums.edu/chemistry/ken-s-lee/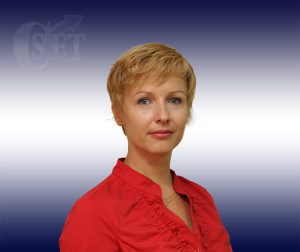 Dr. Julia Saloni
Instructor
General and Organic Chemistry
601-979-2171
saloni@icnanotox.org
Dr. Ifedayo Victor Ogungbe
Assistant Professor
Natural products, molecular recognition and interactions, bioinspired design using computational chemistry, structural biology, organic synthesis, as well as biochemical (in vitro and in vivo) assays.
ifedayo.v.ogungbe@jsums.edu; 601-979-3719
URL: https://www.jsums.edu/chemistry/ogunge/
---
Physical Chemistry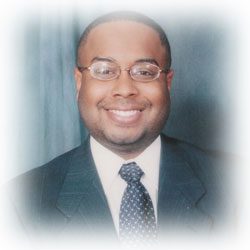 Dr. Glake Hill, Associate Professor
Development of tools to provide accurate information about relatively large systems. Using Quantum Monte Carlo methods, Localization methods, basis set extrapolation methods and other innovative techniques, accurate calculations on systems that are computationally difficult.
601-979-1699 (voice);  601-979-7823 (fax)
glakeh@icnanotox.org
https://www.jsums.edu/chemistry/dr-glake-hill/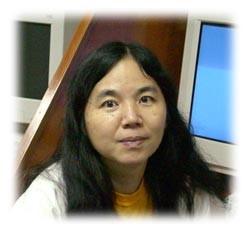 Dr. Ming-Ju Huang, Professor
Computer-Aided Drug Design, QSAR, Molecular Similarity.
601-979-3492(voice)
ming-ju.huang@jsums.edu
https://www.jsums.edu/chemistry/ming-ju-huang-2/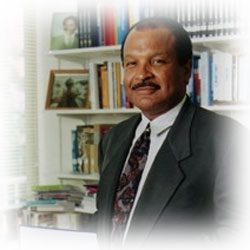 Dr. William A. Lester, Jr., Adjunct Professor
Theoretical studies of electronic structure and dynamical processes of molecules. Using quantum Monte Carlo method (QMC) to chemical problems that form the traditional domain of quantum chemistry.
http://www.cchem.berkeley.edu/walgrp/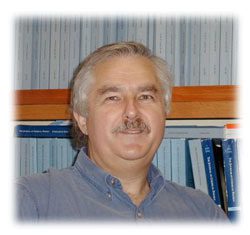 Dr. Jerzy Leszczynski Professor, Presidential Distinguished Fellow
Nature of chemical bonds, theoretical predictions of molecular potential energy surfaces and vibrational spectra, structures and properties of molecules with heavy elements, tautomerism of classical and non-classical nucleic acid bases, surface chemistry, atmospheric chemistry.
601-979-3482(voice); 601-979-7823(fax)
jerzy@icnanotox.org;
http://icnanotox.org/leszczynski/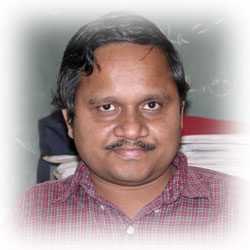 Dr. Paresh C. Ray, Professor of Chemistry
NLO materials, Nanoparticle, Theoretical understanding, Biosensors based on calorimetric and laser spectroscopic techniques, Synthesis and Characterization of nanomaterialsm and nano-bio interactions. Alternative energy source based on plasma technology, plasma spectroscopy.
601-979-3486(voice)
paresh.c.ray@jsums.edu;
https://www.jsums.edu/chemistry/paresh-chandra-ray-2/
Research Highligts (http://www.rsc.org)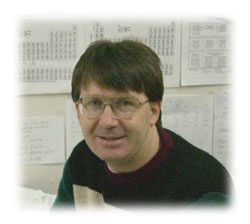 Dr. John Watts, Professor
Coupled-cluster theory and applications, excited states, free radicals, transition metal chemistry.
601-979-3488(voice)
john.d.watts@jsums.edu
https://www.jsums.edu/chemistry/john-d-watts-2/
The chemistry program involves a deep study of matter and its properties.
In your classrooms and labs, you will synthesize, analyze and test substances to gain understanding of how and why they combine or separate to form other substances, as well as how they interact with energy. You will also have opportunities to work with faculty on real-world research and gain field experience for pay or academic credit.
From your first day on campus, you will learn to be a scientist by BEING a scientist and work your way up to developing and testing your own hypotheses. You will create new substances, test theories using chemical analysis, create processes to make unstable molecules more stable, and more. At Jackson State University, you will become a part of the process of creating new scientific knowledge.
"Challenging Minds, Changing Lives."
APPLY YOUR KNOWLEDGE
Your time will be spent collecting and analyzing data or running experiments on state-of-the-art equipment – not solely sitting at desks. 
CAREER OPPORTUNITIES
Chemistry majors have a plethora of career options after studying general, analytical, organic, physical chemistry, and biochemistry:
| | | | |
| --- | --- | --- | --- |
| Chemical Engineer | Chemical Analyst | Chemical Information Specialist | Chemical Oceanographer |
| Chemical Safety Officer | Chemical Technician | Chemist | Clinical Chemist |
| Clinical Data Analyst | Clinical Research Associate | Clinical Research Coordinator | Crime Lab Assistant |
| DNA Analyst | Energy Engineer | Energy Researcher | Food And Drug Inspector |
| Food Chemist | Forensic Lab Analyst | Industrial Chemist | Laboratory Manger |
| Materials Scientist | Nuclear Chemist | Petroleum Chemist | Pharmacist |
RESEARCH
For many years, we have played a central role in new chemical developments and advancements.
Want to learn more? Click below to view our advancements.
READY TO JOIN?
For more information, please contact us at (601) 979-2171.  We look forward to meeting with you and seeing how our program can help you achieve your goals.