Department of Electrical & Computer Engineering and Computer Science
College of Science, Engineering, and Technology
---
Our Computer Engineering program provides students with broad engineering knowledge that includes both the hardware and software aspects of computing devices. Jackson State University introduced a new program, Electrical Engineering, accredited by the Engineering Accreditation Commission (EAC) of ABET. The program has three tracks: general electrical engineering, power systems, and biomedical engineering.
Dr. Abdelnasser A. Eldek
Professor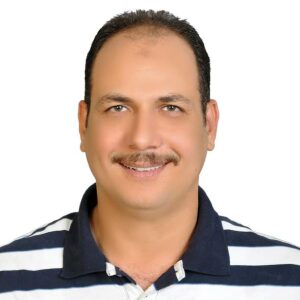 Office: ENB, Rm-241
Phone: (601) 979-1188
Fax: (601) 979-6988
Email: abdelnasser.eldek@jsums.edu
Education
PHD in Electrical Engineering, University of Mississippi, 2004
MSC in Electrical Engineering, Eindhoven University of Technology, Netherlands, 1999.
BSC in Electrical Engineering, Zagazig University, Egypt, 1993
Research Interests
Applied Electromagnetics
Hands-On Learning 
Our students gain a hands-on education that prepares them for successful careers in embedded systems, the computer industry, power and renewable energy, the biomedical industry, aerospace or academia.
 The Electrical and Computer Engineering provides students with foundational knowledge of electrical engineering, with added emphasis on computer software and hardware. This degree is doubly accredited as an electrical engineering degree and a computer engineering degree, providing students with a breadth of skill and preparing them for many career options.
"Challenging Minds, Changing Lives."
APPLY YOUR KNOWLEDGE
Gain real-world experience expanding outside of the classroom. Learn how to succeed by facing real challenges within the community.
CAREER OPPORTUNITIES
Electrical and Computer Engineering majors have a plethora of career options:
| | | | |
| --- | --- | --- | --- |
| Applications Engineer | Circuits Engineer | Computer Engineer | Control Systems Engineer |
| Electrical Engineer | Electronics Design Engineer | Financial Application Engineer | Interfaces Support Engineer |
| Mobile Gaming iOS Developer | Outside Plant Engineer | Plasma Engineer | Product Sustaining Engineer |
| Programmer Analyst | Robotics Engineer | Software Engineer | Intermediate Web Developer |
RESEARCH
The Department of Electrical & Computer Engineering and Computer Science has multiple offerings for students to work with renowned faculty on cutting-edge research.
Want to learn more? Click below to view our advancements.
READY TO JOIN?
For more information, please contact us at (601) 979-3923.  We look forward to meeting with you and seeing how our program can help you achieve your goals.