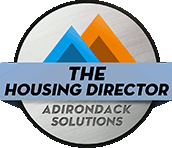 Tutorial Video: How to Select a Room
If you would like to see the room selection process, click here.
Room Selection
After completing your application, you will be automatically placed in a Room Selection Portal that will show all available rooms.
1. In order to make a room selection, please scroll down on the main page of your Student Portal until you see a "Select Room/Suite" button.
2. Click the "Select Room/Suite" button to be taken to the Room Selection Portal.
3. Click the down arrow ("v") on the "Select from Room List" tab to display a list of available rooms.
4. Then, click "Search Available Rooms" to see the full list of available rooms.
5. Click the down arrow ("v") on the "Select from Room List" tab. Then, click the down arrow ("v") on the available rooms tab.
6. Next, you will select your desired room from the list of available rooms by clciking the "Select a Room" button on the room of your choice.
7. You will be directed to a page to confirm your room selection. Your name will be listed in "bold" on the line associated with your room choice. The name listed in "gray" will be that of your roommate.
8. You will click "Select Room Selection" to confirm your room choice. Please note tthat you will not be able to make any changes to your room assignment after this point.
9. The Room Selection process is complete after confirming your choice and you will be directed back to your homepage.
If you need assistance in completing your application, please contact us at 601-979-2326. Please note that housing accommodations for the Fall 2020 semester are issued on a first-come, first-serve basis. Once the Assignments Process begins, your room assignments will be updated in your THD Student Housing Portal.
Residence Hall Options

Residence Hall

Gender

Classification

Alexander East

Female

SO, JR, SR

Alexander West

Male

SO, JR, SR

Campbell South

Female

SO, JR, SR

Campbell North

Male

SO, JR, SR

Dixon

(FRESHMEN ONLY)

Male

FR

McAllister-Whiteside

(FRESHMEN ONLY)

Female

FR

Transitional Hall

Female

FR, SO, JR, SR

University Pointe

Co-Ed

JR, SR, GR
Residence Hall Options by Classification
Residence Hall

Gender

Classification

Dixon Hall

Male

Freshmen Only

McAllister-Whiteside Hall

Female

Freshmen Only

Transitional Hall

Female

3rd Floor

Freshmen Only

4th Floor

Transfer Students Only


Living and Learning Communities

| | | |
| --- | --- | --- |
| Community | Residence Hall | Classification |
| The Transfer Experience | Alexander East | SO, JR, SR |
| The Transfer Experience | Alexander West | SO, JR, SR |
| Honors College, Bridge to the Future | Dixon | FR |
| | McAllister-Whiteside | FR |
| Honors College, Bridge to the Future | Transitional Hall | FR |