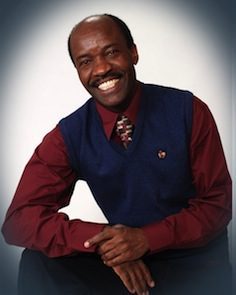 Faculty Fellow College of Liberal Arts
Associate Professor
Music Education, Graduate Coordinator
Email: david.o.akombo@jsums.edu
Phone: 601.979.2584
Location: F.D. Music Hall
Degrees:
Ph.D., The University Florida, Music Education,
M.Mus. Bowling Green State, Ethnomusicology,
M.A., Point Loma N. University, Education,
B.Ed. Kenyatta University, Music,
B.Ed. Kenyatta University Education,
Research Interests:
Music and cognitive development in children and young adults; ethnomusicology;
comprehensive musicianship; cultural identity and Afrocentricity issues in choral
and instrumental music; multicultural music education; African song –dance dyad;
community music; teaching and learning theory; music technology; psychology of
music; and quantitative research in music and biomedical sciences.
Courses Taught:
Music for Children
Music in Elementary School
Curr Development
History and Philosophy of music Education
Music in the secondary school
Research in MUS and Psychology
Thesis writing – 90556
Music in Special Education
Professional Memberships:
Mississippi Music Educators Association (MMEA)
Utah Music Educators Association (UMEA)
Arizona Music Educators Association (AMEA)
Hawaii Music Educators Association (HMEA)
Florida Music Educators Association (FMEA)
Society for Ethnomusicology (SEM)
Society for the Arts in Healthcare (SAH)
World Federation of Music Therapy (WFMT)
American Music Therapy Association (AMTA)
Research in Music Education (RIME) among others
Interdisciplinary Society for Quantitative Research in Music and Medicine (ISQRMM)
Recent Publications and/or Creative Works:
Akombo, D.O (2016). Unity of Music and Dance in Society Worldwide" Jefferson, North Carolina: McFarland & Company, Inc. ISBN-13: 978-0786497157
Akombo, D.O.; Katembo, B., & Shcokley, K. (2015). Uwenzi: The Pan-African Factor, A 21st-Century View. Bloomington, IN: AuthorHouse Publishers.
Akombo, D.O. & Johnson, D. (2013). The Anthology of African Band Music. Yakima, WA: Cave Moon Publishers.
Ruszkowski, J. & Akombo, D. O. (Eds) (2012). Proceedings of the Interdisciplinary Society for Quantitative Research in Music and Medicine. Red Hook, NY: Curran Associates Inc.
Akombo, D. O. (2009). Music and Medicine: Connections Found. Long Island City, NY: Seaburn Publishing.
Akombo, D. O. (2006). Music And Healing Across Cultures. Ames, Iowa: Culicidae Press.