Professor Gloria Billingsley appointed as the co-chair of the 2021 NASPAA conference
October 10th, 2021 by ppad
The accreditation agency for MPA (Master of Public Administration), NASPAA (Network of Schools of Public Policy, Affairs, and Administration), will hold its annual conference from Oct.25 to  Oct 29, using a virtual conference format.  Professor Gloria Billingsley at the JSU Dept. of Public Policy and Administration has been appointed as a conference co-chair. With the other co-chair, Dr. David Van Slyke, Dean of the Maxwell School at Syracuse University,  she will organize the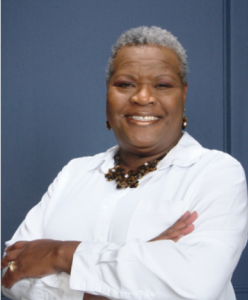 conference program (https://www.naspaa.org/events/naspaa-annual-conference). It is a great honor to professor Billingsley and the PPAD program.
Further, Professor Billingsley has been active academically.  She has been the Managing Editor of the Journal of Public Management & Social Policy.  http://www.jpmsp.com/
In addition, she is a member of the NASPAA Commission on Peer Review and Accreditation (COPRA) for 2021-2024 and the American Society of Public Administration (ASPA) Pandemic Ad-Hoc Committee for 2021-2023.
We are proud of Professor Billingsley's recognitions from ASPA, NASPAA, and the policy schools nationwide.