Professor Jae-Young Ko has published an article on the association between faculty gender equality and student retention
September 20th, 2022 by ppad
One of the current trends in the higher education job market is that minority female faculty candidates enjoy priority over their male counterparts.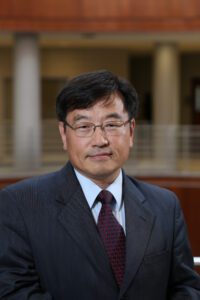 Professor Jae-Young Ko'
s research provides empirical evidence supporting the trend. He examined statistical relationships between female faculty ratio and student retention and female faculty ratio and graduation rate in undergraduate programs in public universities in Mississippi, and statistical associations between the variables were found. Based on the results, the paper suggested multiple policy options for increasing the number of female faculty from recruiting to retention.
Ko, J.-Y. 2022. Improving Faculty Gender Equality as a Strategy of Improving Student Retention and Graduation: A Case Study for Public Higher Education Institutions in Mississippi. Journal of Education and Social Policy, vol.9(2): 21-26.
The article is available for download: