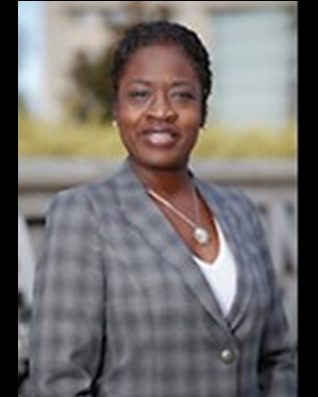 Guyna G. Johnson's love for Jackson State University started while growing up in Clarksdale, MS. Both of her parents, Walter L. and Dorothy Madlock Johnson graduated from JSU ('66, '65 respectively), and Guyna proudly carried on the tradition, graduating cum laude in May 1992, with a Bachelor of Science degree in Mathematics. She later earned a Juris Doctor from The Ohio State University Moritz College of Law where she was a scholarship recipient and member of The Ohio State Journal on Dispute Resolution. She started her career serving a prestigious, federal judicial clerkship with the Hon. Charles M. Caldwell, U.S. Bankruptcy Court, S.D. Ohio. Guyna is a member of the State Bar of Georgia and the District of Columbia Court of Appeals Bar.
Guyna's career path led her to the finance industry where, as a Director, she currently is responsible for analyzing fixed income mutual funds in the Global Financial Institutions Department. She successfully completed an expatriate assignment covering European and Asian credits in the London office and served as a member of the Dodd Frank Implementation Team in the New York. While at S&P Global, she has risen through the ranks while having held numerous assignments analyzing fixed income securities within the housing and structured groups and managing people and projects within risk, legal and compliance arenas. Guyna has written numerous industry articles, has been a global industry speaker, and has been quoted in trade news outlets.
Guyna serves in financial and governance areas based on Boards of Director memberships, including the Jackson State University Development Foundation and formerly with Girls in the Game, as Finance Chair, Executive Committee Member and the "Field of Dreams" Annual Gala Co-Chair. Her passion for community service includes being a member of Delta Sigma Theta Sorority, Inc. (Delta Pi, Spring '91).
Philanthropically, issues resonating with Guyna are those involving children and women being empowered through financial freedom, educational advancement and self-reliance. Passionate about life as a participatory sport, she is an avid international traveler and is enthusiastic about engaging in photography, performing arts, water sports, fashion, interior decorating, and fine arts.