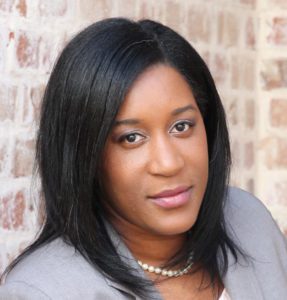 At the age of sixteen, Natasha enrolled at Jackson State University on a full academic leadership scholarship majoring in Biology. She received her Bachelor of Science degree in Biology at the age of nineteen. In May of 2003, she was awarded the Master of Science degree in Biology. In August 2009, she was awarded the Doctorate of Philosophy in Environmental Science where she completed scholarly dissertation research on the "Patterns of Abundance and Distribution of Groundfish and Their Relations to Environmental Factors in the Northern Gulf of Mexico."
This project was completed in conjunction with the National Oceanic Atmospheric Administration, Southwest Fisheries Science Center located in Pascagoula, Mississippi. After completing her doctoral studies in Environmental Science she enrolled in law school at The University of Mississippi's School of Law where she was awarded the Juris Doctor degree in May of 2013, subsequently passing the Mississippi Bar examination and becoming a licensed attorney within the State of Mississippi in 2013.
Prior to shifting her career from being a Ph.D. level Scientist to a Licensed Attorney within the state, she served as a college professor at Hinds Community College, Jackson State University, Mississippi Valley State University, Holmes Community College, and The University of Mississippi and as a course developer and adjunct professor with UCLA-Extension, The University of Maryland University College, and New England College. Additionally, Natasha is licensed by the Mississippi Department of Education as a Class AAAA K-12 Educator in the areas of Elementary Education, Science/Biology, and Social Studies and has served as an Educational Consultant. After becoming licensed as an Attorney she has worked as the Chief Executive Officer for The Woods Group, LLC where she's provided educational, business, sports management, and legal consulting services.
Natasha also served as a Judicial Staff Attorney to Judge Larita Cooper-Stokes in the Hinds County Court system, as a State Prosecutor within the 21st Judicial District servicing Holmes, Humphreys, and Yazoo Counties, and now serves as a Special Assistant Attorney General within the Office of the Attorney General for the State of Mississippi. Natasha is an active member of the Mississippi Bar, the Magnolia Bar Association, the Mississippi Prosecutor's Association, CityHeart Church, and Alpha Kappa Alpha Sorority, Incorporated, Beta Delta Omega Chapter.
Natasha has been married to Dr. Darrol Woods for 16 years and they have two sons: Daniel age 15, and Darren age 11.