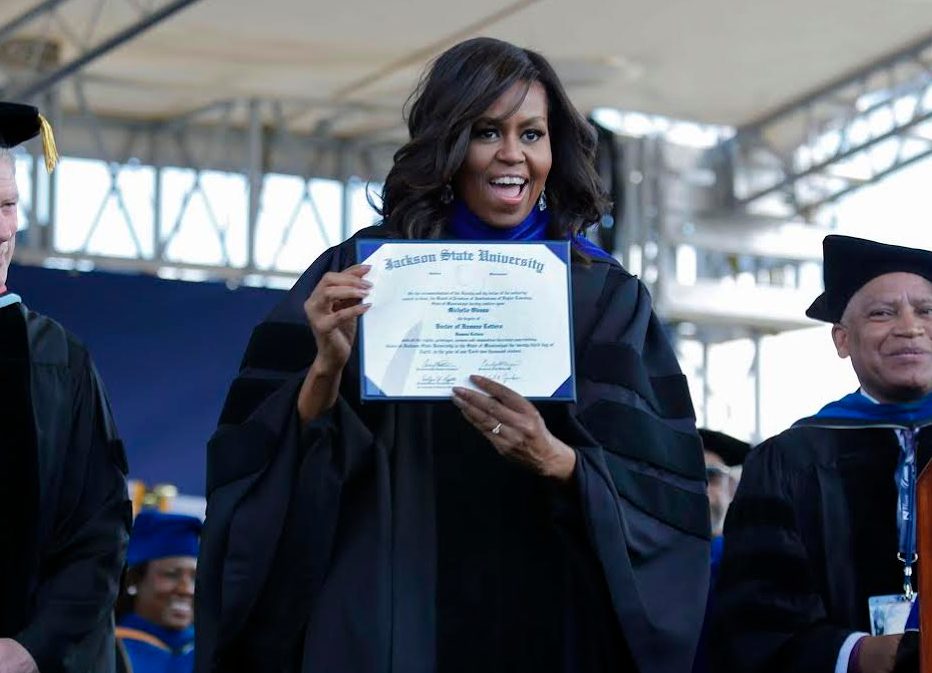 Mrs. Obama was awarded an honorary doctorate degree before delivering her keynote
address at Jackson State University's 139th Spring Commencement ceremony in April
2016.

Michelle LaVaughn Robinson Obama is an American lawyer and writer who was the
First Lady of the United States from 2009 to 2017. She is married to the 44th President
of the United States, Barack Obama. Michelle Obama was the first African American
First Lady of the United States. Obama earned a Bachelor's of Arts degree in Sociology
in 1985 from Princeton University. She earned a Juris Doctor degree from Havard Law
School in 1988.

As First Lady, Obama became a fashion icon, advocate for poverty awareness,
nutrition, physical activity, role model for women, and healthy eating.