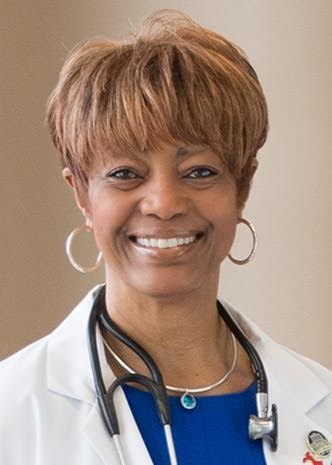 Dr. Earlexia Montoya Norwood is a Tiger bred graduate from the W.E.B DuBois Honors College of Jackson State University (JSU), born in Jackson, MS. She is grateful to, and honors Dr. Maria L.A. Harvey for recruiting her for the inaugural class of the JSU Honor's Program in 1980. Currently, Dr. Norwood is serving as the First Vice-President of Jackson State University National Alumni Association, Inc. (JSUNAA), with the responsibility of all JSUNAA national committees, and Chair of the Fundraising Committee. She was the founder and inaugural chair, of JSUNAA's signature event, "The Black Tie Scholarship & Recognition Gala". The National Black College Alumni Hall of Fame Foundation honored her with their prestigious Legacy of Leaders award, as the Distinguished Alumnus of the Year recipient, because of her leadership, dedication, and record of service. 2015 JSUNAA honored her with the induction into the Hall of Fame, and 2014 selected her as their Alumnus of the Year.
Dr. Norwood was recently appointed to serve as the U.S. Breaking Walls Health and Wellness Ambassador, where she will lead a coalition of physicians from Barcelona, Spain, Berlin Germany, Bethlehem, Palestine, Cape Town, South Africa, Brooklyn, New York, and Warsaw, Poland. The 2017 "Igniting Global Conversation" Conference, will be held in Warsaw, Poland July 7-17, 2017.
As a board certified Family Medicine physician, she matriculated at the University of Iowa Medical School, and has practiced with Henry Ford Health System (HFHS) since 1993. Dr. Norwood is currently the Service Chief of Family Medicine for Henry Ford West Bloomfield Hospital, and Director of Practice Development and Community Health Education for Henry Ford Medical Group (HFMG). She has been honored from 2008-2016, by physicians across southeastern Michigan, as one of Detroit's "Top Docs" as noted in Hour Magazine.
There have been many recognitions including: 2016 Michigan Chronicle, "Woman of Excellence" Award, Detroit's Who's Who, Distinguished Alumni by the National Association for Equal Opportunity's National Leadership Summit, Robert E. Birk Award for excellence in Research, 2016 Henry Ford Health System "Focus on People" Award. Currently, she is a member of the multicultural executive board for the American Heart Association, National Medical Association (NMA) House of Delegates, NMA Council on Medical Legislation, American Academy of Family Medicine, and American Medical Association.
Dr. Norwood believes in the power of knowledge to empower lives. She's a presenter for media news outlets, national conferences, community groups, and organizations. Most of all, she is a wife to Robert E. Norwood, and mother to Gabriel and Mikhaella Norwood, desiring to fulfill her God given purpose, while making a difference in the lives of many.
.