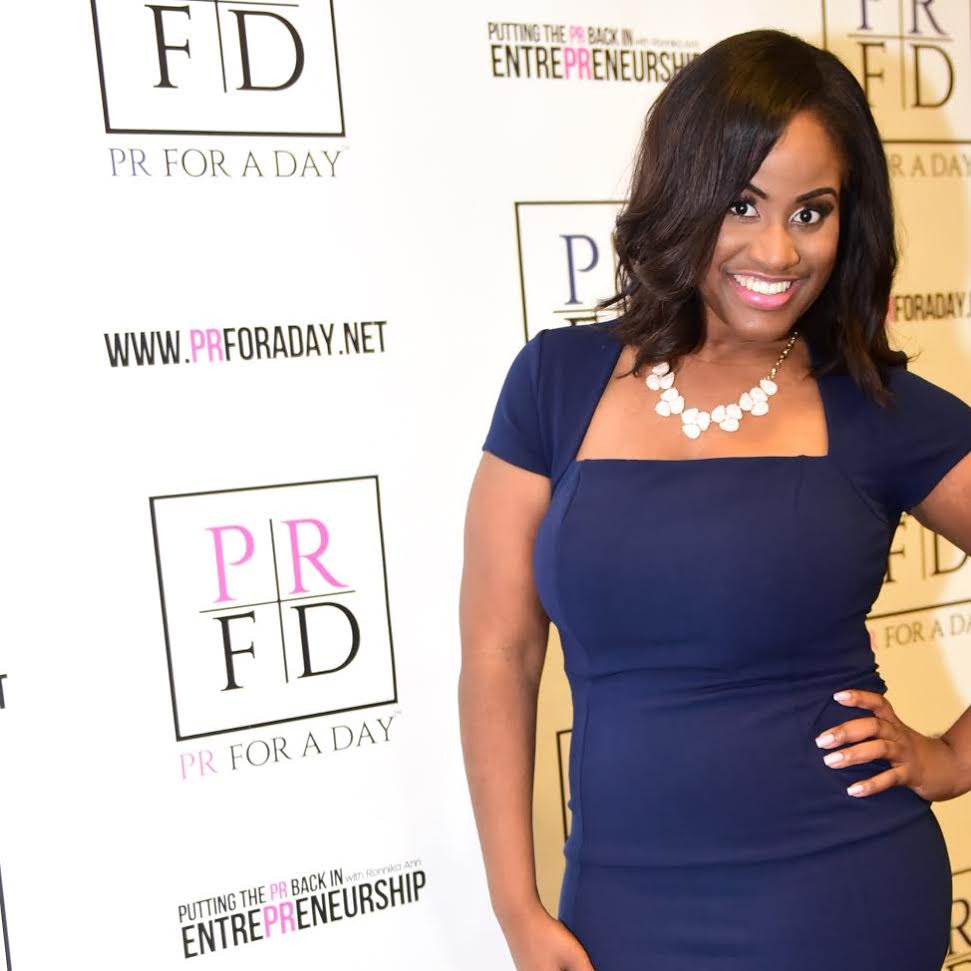 Ronnika Antoinette Joyner (Ronnika Ann), owner of iGN Public Relations & Co. has dedicated her life towards helping others through Communications and Public Relations.
With @iGNPR business going into its 5th year, Ronnika Ann, has proven to be the leader and visionary of every campaign she touches; she spearheads strategic campaigns and develops goals for each client. Every win and opportunity for growth is personal. That commitment to personal growth is at the heart of her team's efforts and she works elentlessly with top PR Heads in the industry, to focus on mastering relationship-based business to earn her clients' public support.
Inside the office walls, Ronnika "keeps the light on". She makes sure everyone she works with has just the right amount of light. When things get hectic, she smiles and goofs off, lighting the way to solution based relief. And since a little happy dance never hurt anyone, each win is celebrated, in real-time. It's a priority of hers to keep her team and her clients full of faith, spirit and, well, happy. It is Ronnika's integrity based leadership and purpose driven character that make her campaigns a growing success. Passing this persistence and passion to her clients makes every difference in her business as well.
Ronnika has gained 8 plus years of experience in leadership, event planning, production, public relations and journalism. Her most recent attributes have come from her contributions to Yellow Pages Corporate Marketing Team, The Sun Herald Newspaper, The Atlanta Journal Constitution, Mississippi's Channel 23, and ABC's WAPT Channel 16. As a result of such vast experiences, she created, publishes and writes for PR Insights (Public Relations Blog). Ronnika has also self-published three (3) books and produced a nationwide tour under her PR Consulting Service: PR for a Day. With your business iGN PR & Co on a steady rise, she has completed nationwide and local campaigns for various award shows, nonprofits and lifestyle brands. Her latest venture, Ingenious Weddings, is a division from iGN PR that focuses on pageants, weddings and small glamour events.
Ronnika received her Master's in Business Administration from American InterContinental University and has a Bachelor's of Science degree in Mass Communications from Jackson State University. She is a lady of Alpha Kappa Alpha Sorority Incorporated. Because of all of her achievements, Ronnika was awarded the "Keys to the City" from her hometown, Biloxi, Ms. Ronnika A. Joyner Day is official celebrated on January 4th.