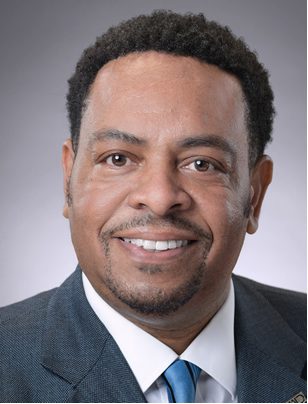 Kenneth Wayne Jones received his early education at Holy Child Jesus School and later graduated from Canton High School. He then enrolled in Jackson State University, he received his BS & MS Degrees in Industrial Technology (Management), additionally, and he joined the United States Army Reserves as a Medical Specialist and retired as a Sergeant First Class after 24 years of service to his country. As a soldier he received numerous meritorious awards. Kenny Wayne also received a certification in the prestigious Business Advantage Program from Millsaps College's Else School of Management.
Kenneth Wayne Jones was elected as an Alderman in the City of Canton where he served for 12 years, he was also elected as a MS State Senator and served for 8 years. As a Senator he was elected twice by his peers to serve as the Chairman of the MS Legislative Black Caucus. Kenny Wayne was featured in Ebony Magazine as a, "Leader of the Future," and he has received the "Governor's Award" for Community Service. He is a member of the Masonic Order, Kappa Alpha Psi Fraternity and countless other organizations. Recently Kenneth Wayne made history in his hometown of Canton, MS by becoming the first African American CEO of Canton Municipal Utilities.
Kenneth Wayne "Kenny Wayne" Jones is a lifetime resident of Canton, MS. He is a member of Greater St. Matthew Missionary Baptist Church where he serves as a Deacon. Kenny Wayne is married to the former Bobby Jenkins and they have two children, Kennedy, who is currently an Honor Society student at Jackson State University and William, a Freshman IB student at Jim Hill High School. Presently Kenny Wayne serves as the Business Development Coordinator for MS Quality Concepts, LLC.