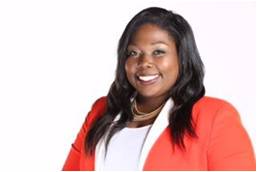 Born in Jackson, Mississippi, Tanya Sanders-Kelker is the wife of Christopher Kelker, mother of three boys, sister, daughter, friend, as well as an accomplished accounting professional, published author, entrepreneur, and salon owner. Tanya is a self-proclaimed foodie that enjoys traveling with her family and has a pallet for eclectic music. She is a two time graduate of Jackson State University with a 2008 BBA in Accounting and 2009 MBA in operations management. While there she was very active on campus through her sorority Alpha Kappa Alpha Sorority, Inc., Student government and different leadership roles within the College of Business. She has dedicated her accounting career to excel in the areas of financial literacy and developing business strategies for increased profits and business growth for business owners. Tanya's unique approach has earned her recognition as "BAE" The Beauty Accountant for All Beauty Industry Professionals and Entrepreneurs.
Having recognized that many businesses need not only someone to do their accounting, but a business partner to help coach them through the numbers of their business; Tanya discovered the opportunity to provide solutions to a plethora of entrepreneurs specifically in the beauty and service industries through her accounting and business development firm Profit and Growth, LLC, which she began in 2010.
Having helped so many entrepreneurs start and/or rebuild their businesses in the beauty industry, during the summer of 2017 Tanya set out to follow a hidden passion of bringing non-traditional beauty spa services to the Metro Jackson, MS area through her Day Spa Body Party Wax and Beauty Studios located in Pearl, MS. Her and her business partner was able to take the concept of this beauty studio and open and begin operations within 90 days; which is the prefaces of her next book scheduled to be released in 2018.
To learn more about Tanya Sanders-Kelker, MBA visit:
Email: latanyasanders@pgfinancialsolutions.com
Instagram: www.instagram.com/thebeautyaccountant
www.instagram.com/bodypartystudios
Facebook:
www.facebook.com/thebeautyaccountant