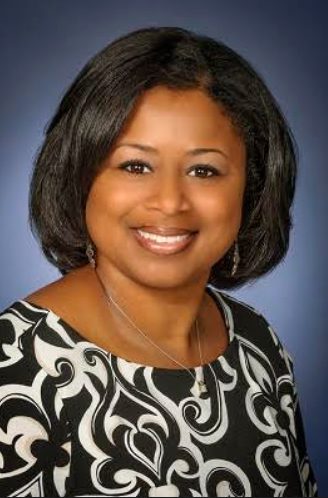 Lori J. Evans currently works at International Paper as a communication specialist for the Global Cellulose Fibers (GCF) business. In this role, she is responsible for providing overall communications support for GCF senior leadership, employees and business projects by researching and writing for business leaders, developing effective communication strategies and tools for business specific projects and serving as a liaison between corporate headquarters and the business' global market.
A native of Jackson, Mississippi, Lori is a proud graduate of Jackson State University where she earned a Bachelor of Science degree in Speech Pathology in 1999; and a Master of Science degree in Counseling in 2004.
Lori's undergraduate matriculation encompassed many facets of campus life at Jackson State University. She was the only freshman selected by Student Government Association President James McGee to serve in his Presidential Cabinet as chair of community service. An active member of the SGA, she was elected Miss Sophomore Class 1996-1997; Junior Class Vice President (1997-1998); and during her senior year, she reigned as Miss Jackson State University 1998-1999. Other campus involvement includes Pre-Alumni Association; Tiger P.R.I.D.E. Connection; Dean's List Scholar; Who's Who Among American Colleges and Universities; JSU Insatiable Modeling squad (president); and founding member of JSU Pathfinders, (JSU's first student mentoring organization).
Lori had a successful 14-year career at Jackson State University where she demonstrated a genuine love for her university and desire to see students succeed. This was evident through her leadership and service to students, faculty and staff through various roles in Student Affairs/Student Life, including admissions counselor and university scholarship coordinator, coordinator of student organizations/advisor to Student Government Association, director of student life communications and outreach, associate director for campus life and assistant director for greek affairs. In 2012, she was honored by the JSU Student Government Association as "Woman of the Year".
Lori's passion to be a catalyst of change has led to the recognition of her commitment and service to her community. She was recognized by the Mississippi Business Journal as a Top 40 Under 40 honoree (2008); and named one of Mississippi's Top 50 Leading Business Women (2010). In 2013, she was recognized by Dr. Carolyn W. Meyers as the first ever recipient of the JSU Inaugural One JSU Excellence Award "Public Servant of the Year". Other notable accomplishments include, graduate of Leadership Greater Jackson (2006-2007) and Leadership Mississippi (2011), and elected to serve as president of the Leadership Greater Jackson Alumni Association (2009-2010).
Lori has been an active member of the Jackson State University National Alumni Association (JSUNAA) since 1999. She became a LIFE member of JSUAA and the Jackson-Hinds chapter in 1999. She has served JSUNAA in several roles including Mississippi Regional Vice President (2003), member of the Black-Tie Gala steering committee and currently serves as president of the JSU Memphis Alumni Chapter. She received the JSUNAA "Young Alumni Achievement Award" during the JSUNAA Inaugural Black-Tie Gala in 2011.
Lori is a member of the Junior League of Memphis, Memphis (TN) Chapter of The Links, Inc., New Memphis Institute Fellows graduate, NEXUS Leadership and is still an active member of the Jackson (MS) Alumni Chapter of Delta Sigma Theta Sorority, Inc.
She is married to Christopher K. Evans, ('91) and enjoys spending time with her family and friends and traveling.