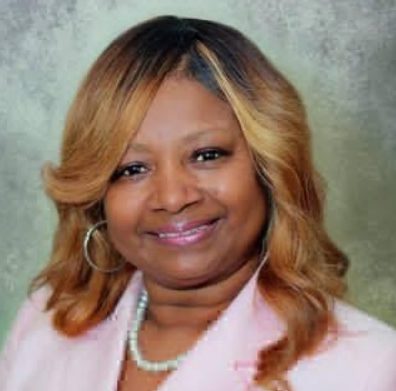 Vickie Bradley began her career in Education in 1984 with Jackson Public Schools. From 1984–1996, Bradley worked as an assistant teacher, teacher, after-school site assistant and after-school site manager at North Jackson Elementary. In December of 1996, Bradley was promoted to Program Coordinator for Jackson Public Schools – Extended Day Enrichment Program providing quality after-school care for children ages five through twelve in twenty-four locations serving one thousand two hundred students. This position was held until the merger of Jackson Public Schools with Educational Solutions Inc. and Knowledge Learning Corporation (1999-2005). During this merger, Bradley became Regional Coordinator/ District Manager overseeing after-school Programs for Jackson Public Schools, Madison County Schools, MS Gulf Coast Schools and Morehouse Parish Schools in Bastrop, LA.
In December 2005 after the sudden departure of Knowledge Learning Corporation from the state of Mississippi, Bradley started her own business, Extended Learning Solutions, LLC serving over eight hundred students ages four through twelve and overseeing over eighty employees. Extended Learning Solutions' is an afterschool program that functions as an extension of the school day. It prides itself on serving the whole child—with a multifocal approach on academic enrichment in literacy and mathematics, personal growth skills, creative arts, and health and wellness. Her entrepreneurial skills are extended to the successful management of the Metropolitan Sports Bar and Grill in Jackson, Mississippi. She is an active member of the NAACP, NAEYC (National Association for the Education of Young Children), National School-Age Child-Care Association, National Academy for Early Childhood Development, Alpha Kappa Alpha Sorority, Incorporated- Beta Delta Omega Chapter, board member and secretary of APRI (Asa Philip Randolph Institute), and past board member – NYSP (National Youth Summer Program) at Jackson State University.
Vickie Bradley is the daughter of Nathan Williams and Dolores L. Williams. She is the eldest of three sisters, mother of three, and grandmother of nine. She is a member of Greater Pearlie Grove M.B. Church pastored by Rev. Stephen Mason and a proud graduate of Murrah High School (Jackson Public Schools). She is also a graduate of Jackson State University earning her BS and MEd in Elementary Education, and has continued her pursuit of learning through graduate studies in the Department of Educational Leadership.