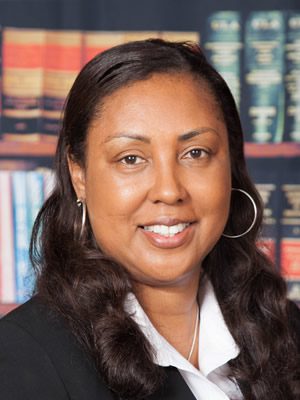 Patrina Robinson Dace is a native of Georgetown, Mississippi. She is the seventh of eight children (four girls and four boys) born to L.J. and Lula Lewis Robinson. She attended Brushy Creek Headstart, Crystal Springs Elementary, Crystal Springs Junior High, and Crystal Springs High School. She graduated from Crystal Springs High School in May of 1984 with honors. Patrina participated in numerous activities and received numerous accolades while in high school which included: Student Council Reporter, Vice-President of Student Council, Beta Club Member, Year book Staff and Editor, Junior Homecoming Maid, Captain of the Cheerleading Team, Honor Student, and Most Beautiful.
Patrina received her Bachelor of Science Degree from Jackson State University in 1991 with Magna Cum Lade. She completed a Master of Science in Teaching from Jackson State University in 1994 in General Science Education. In 2008, Patrina received her CDA from the Child Development Associate National Credentialing Program with endorsements in Infants and Toddlers and Preschool Education.
Patrina is married to Dr. Glen W. Dace II of Meridian, Mississippi. They are the proud parents of three daughters, Racolesha, Ramanda, Glendolyn, a son-in-law, Frederick, and two grandchildren, Kennedy and Kyler. The Dace family reside in Terry, Mississippi and attend New Horizon International Church in Jackson, Mississippi. Patrina has served her church family for seventeen years and has been a deaconess for fifteen years. Patrina's faith in Christ and desire to know Him has created a passion for serving others. Patrina is active in the community and is a member of: NCHI Jackson State Alumni Association, Jackson Chambers of Commerce, Minority Business Owner, Byram Chambers of Commerce, Mississippi Early Childhood Association and Southern Early Childhood and the Childcare Directors Association.
In August of 2003, Glen and Patrina opened Kaleidoscope of Learning Preschool and After School in Byram, Mississippi with a license capacity of 49. Four years later, Glen and Patrina decided to build a new facility to accommodate ­the increasing demand for childcare in the Byram area. The vision was clear, but much work was still to be done. Glen and Patrina worked full time professional jobs with a desire to open a new center. In June 2007, Glen and Patrina's hard work and diligence paid off, and a brand new facility was built with a license capacity of 150. This business adventure was a major milestone for Glen and Patrina. Our most significant accomplishment we have accomplished is being able to expand the business for a second time. We are currently building a gymnasium to expand our after-school program.
Prior to becoming a fulltime employee at Kaleidoscope of Learning in April of 2008, Patrina served as Director of Environmental Microbiology for the Mississippi State Department of Public Health Laboratory. She worked as a Laboratory Technologist for 11 years and a Division Director for 4 years. Patrina certifications included: Laboratory Evaluation Officer by FDA and Laboratory Certification Officer by EPA. Patrina worked fifteen years for the Mississippi Department of Health and eight years in the Jackson Public School System. On December 31, 2013, after serving 25 years in Public Employee Retirement System of the State of Mississippi, she retired at the age of forty-six. Patrina is currently a full time owner, operator, and director at Kaleidoscope of Learning Preschool and After School. Patrina provides many years of business development and management experience to The Kaleidoscope of Learning Family. Patrina is responsible for overseeing the day-to-day operations, account management, hiring, budgeting, payroll, inventory, classroom management, and administrative duties.
Patrina has received several honor and awards: Congressional Record Award (July 2015), SBA Success Story Recipient (January 2017), and MBJ 2017 Leading Business in Mississippi.
Patrina's is an advocate for childcare in Mississippi. Patrina feels that every community should have affordable full-time childcare service for any social or ethnic group. Patrina's strong investment in Kaleidoscope initially began because she had to transport her own children from the suburbs to the city every day. Patrina one day decided that instead of making the families in her community drive for quality care, she would be the one to step up and provide it. It made good business sense as it also opened up many doors to be able to minister to families, by providing a loving, caring, and Christian environment to children, while their parents are away at work. Since opening in 2003, many of our students have shown to perform at the top of their class. The first preschool children to start at Kaleidoscope are in high school now and are expected to graduate high school in 2019.