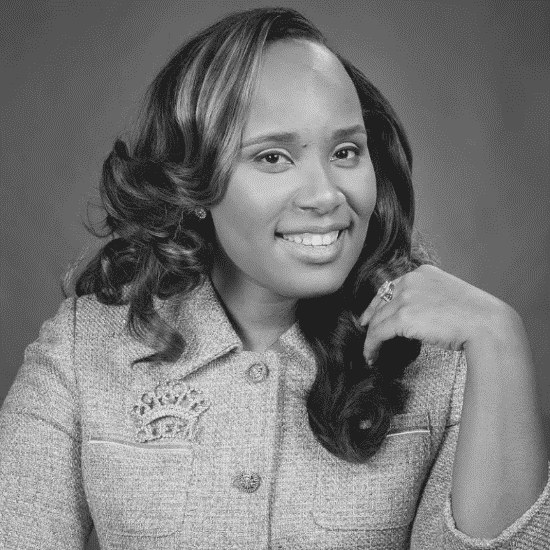 Ayanna Chanel Fultz, a fall 2012 Healthcare Administration graduate of Jackson State University, is a native of New Orleans, Louisiana, with an extensive background in the fields of healthcare, business, management, and logistics. Formerly of Logisticare Solutions LLC, where she was employed as the Director of Operations for the state of Louisiana, she is now the Proprietress and Executive Director of Southern Magnolia Service Corporation, a powerful new holding company housing several subsidiary service organizations such as Pristine Janitorial Service, a highly efficient commercial janitorial service agency, Pelican State Transit, a Louisiana owned and operated transportation brokerage offering Medicaid transportation management services to managed care organizations and state health departments, and Louisa's Place, a resident-centered, holistic assisted living facility for the elderly. Yet, she is highly acclaimed for her work in the Greater New Orleans community and her partnership with non-profits such as Pink House, Inc., the New Orleans Women's Shelter, and the American Cancer Society to host days of youth empowerment, educational seminars, and fundraising events. She is also the Founder and Visionary of the all-female, professional, service based non-profit organization, the Paragon Society, founded in December of 2015 to reinstate class, refinement, and a dedicated and selfless service to the community through education, empowerment, and networking partnerships. Ayanna also holds great significance in New Orleans Carnival history as the very first African American Carnival Queen to reign in Jefferson Parish, Louisiana. Staying true to her service driven nature, during her reign, her royal platform entitled "More Than a Crown" included a "Brunch with the Queen" Etiquette and Class Seminar, a day of youth empowerment, and multiple youth and women's empowerment speaking engagements.
​Ms. Fultz is a graduate of St. Leo University in Tampa, Florida, where she attained a Master's in Business Administration with concentration in Health Management. She attended "Thee I Love" Jackson State University in Jackson, Mississippi, where she earned a Bachelor's degree in Healthcare Administration, Summa Cum Laude. Before her tenure at JSU, she attained an Associate's degree in General Studies from Delgado Community College in her hometown of New Orleans, Louisiana, where she earned the honor of Phi Theta Kappa graduate. Ms. Fultz also achieved the honor of Valedictorian at her high school graduation from St. Mary's Academy in New Orleans, Louisiana.
​She maintains membership in several social, civic, and religious organizations such as the Urban League of Greater New Orleans Young Professionals, the National Black MBA Association, the Jackson State University National Alumni Association, the Knights of Peter Claver Ladies Auxiliary, and the Phi Theta Kappa International Honor Society Alumni Association. In her spare time, she enjoys orchestrating community service events and initiatives, traveling, and trips to the spa.