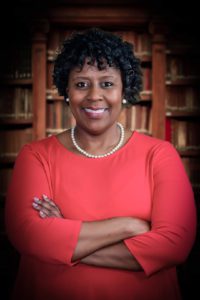 Sherry McGaughy is in her 13th year as an educator. Prior to working in education, she spent 10 years as a Sales Manager with Cingular Wireless where she managed sales, profit-loss, recruited and trained sales personnel, and managed public relations.
Sherry worked for the Lee County School District for 11 years. She now works as a 6th grade English-Language Arts Teacher at Milam Elementary School in Tupelo, Mississippi.
Sherry is very active in her community. Because of her commitment to students, she organized a college tour for local high school students to visit HBCUs. She also organized community workshops on financial aid, high school graduating requirements, ACT Prep, state testing and scholarships. Sherry serves as a mentor to many high school and college students. She is a member of the Tupelo-Northeast MS JSU Alumni Chapter, Mississippi Association of Educators, and Delta Sigma Theta Sorority, Inc. Sherry is also an active member of Mt. Nebo C.M.E. Church in Baldwyn, MS.
She received her Bachelor of Business Administration from Jackson State University in 1991. She earned her Master of Education in Reading from Arkansas State University in Jonesboro, Arkansas. Sherry resides in Tupelo, Mississippi with her husband Anthony and daughters Jocelyn and Jessica.