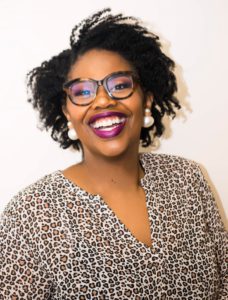 As the Dean of Students at Spelman College in Atlanta, Georgia, Dr. Brown-McClure serves as a bridge between the student body and the College administration. She has oversight of Student Life and Engagement, Commuter Student Services, Campus Inclusion efforts, the Student Access Center, and Student Conduct. She also serves as a Deputy Title IX coordinator.
Prior to joining the Spelman College administration, Dr. Brown-McClure was an Associate Dean of Residential Education at Stanford University. During her career, she has served as an administrator in both public and private universities as well as large and small colleges and universities.
In addition, she has had experience working at predominately white institutions as well as historically black institutions. Dr. Brown-McClure received a Doctorate of Philosophy from the University of Texas at Austin in Educational Administration in 2015, A Masters of Social Work from Boston University in 2006, and Bachelor of Science in psychology from Jackson State University in 2004.
While at Jackson State, she was initiated into the Delta Pi Chapter of Delta Sigma Theta Sorority, Inc. in the Spring of 2002. She served as President of the Delta Pi chapter from 2002-2004. She was also a student recruiter with Tiger P.R.I.D.E. Connection and a member of M.A.D.D.R.A.M.A. theatre troupe. Dr. Brown-McClure attributes her orientation to the field of student affairs and her fierce commitment to student engagement to the administrators at Jackson State who provided her with guidance and leadership.
Leadership and community engagement are critical components of what helps her to thrive. She has participated in the Senior Leadership Academy sponsored by the Council of Independent Colleges and is a member of the 2018 Class of LEAD Atlanta. She is currently serving as a track coordinator for the Gehring Academy and working on a chapter of a book on student conduct.
She is an active member of the Marietta Roswell Alumnae chapter of Delta Sigma Theta Sorority, Inc., and a Board member of the Harvard Debate Council Diversity Project. Dr. Brown-McClure is a sought out speaker and facilitator. She frequently returns to Jackson State to speak with students about topics such as leadership in Greek Life and emotionally intelligent leadership. She has presented nationally on motherhood and management, black girl magic, cross-generational working relationships, and the importance of cross-racial friendships.
The most important role that Dr. Brown-McClure holds is that of a mom. She is the mother of a 9-year old competitive cheerleader named McKenzie. She tries every day to give to students what she was given in college and what she hopes future leaders will give to the future generations of students.
If you would like to contact Dr. Brown-McClure, please feel free to follow her on Instagram @_hey_dean or on Facebook @Fran'Cee BrownMcClure.