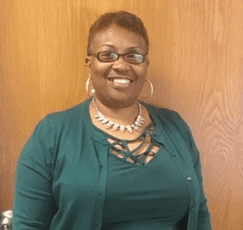 Dr. Ingram's educational career spans 32 years and is very proud of the role Jackson State University played in her success. In 2003 she graduated with a Ph.D. in Educational Administration.
She currently serves as the School Transformational Officer for Woolfolk Middle School – Improvement Grant; a school where she previously taught and was Principal and the district's Director of School Improvement.
Her educational background includes a BA in Economics and a MS in Agricultural Economics from Alcorn State University; Masters in Elementary Education and Masters of Education in School Administration and Supervision from Mississippi College.
In 1988 Dr. Ingram began her career in the education field as an Assistant Teacher in Claiborne County Mississippi, She has 9 years of teaching experience at Woolfolk Middle School in Yazoo City. She began her administrative career in 2000 at Humphreys County High School in Belzoni and would later become Principal of Ida Green Elementary School.
In 2003, she returned to Yazoo City School District and has held the roles of Assistant Principal at Yazoo City High School, 9 years as Federal Programs Director / Grant Manager; 2 years as Principal of Woolfolk Middle School and Alternative School Director.
From 2016 – 2018, Dr. Ingram has held several roles simultaneously; Director of Child Nutrition, Curriculum Coordinator, School Improvement Director and District Test Coordinator.
While she planned to retire in May 2018, circumstances led to her most recent accomplishment as Interim Superintendent for the Yazoo City Municipal School District from June 2018 through February 2019.