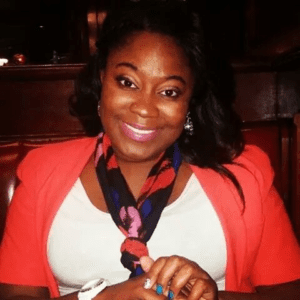 In the Fall of 2012, Ms. Smith received a BS in Mass Communications with a concentration in Advertising. Since completing her studies at JSU, Tamika has been active in the music, events, and marketing industries as a professional vocalist for major artists, event producer, and project manager. In 2016 she began a small business called SetLife Group where she produces large scale events such as; expos/conventions/concerts, brand activations, and entertainment booking and management.
In 2018 she began her career with Illumivation Studios in Chicago as an Advertising Executive specializing in creative design, fabrication, print and art installations for out of home media/advertising, retail merchandising, live events, experiential marketing and brand activations across the US.
During Tamika's time at JSU, she was a well-known media scholar and was nationally recognized as a brand ambassador for Toyota's Green Initiative; during an HBCU campaign to educate African American students on the effectiveness of sustainability. Tamika won a national marketing competition by promoting JSU's eco-friendly practices and Toyota's hybrid vehicles during special events and sports activations.
She was awarded an all-expense paid trip to Toyota's headquarters in Torrance, CA. There she was given a brand-new Toyota Prius and facilities funding to plant a new tree garden on campus in her honor. This garden can be seen on the corner of JR Lynch Street and Dalton St in front of the University Administration Tower.
She since has spearheaded some amazing projects as a Producer working with clients such as; The Black Women's Expo Tour, B-Groomed Men's Expo, Facebook, Walgreens, Statefarm, BET, iHeart Media, Make A Wish Foundation, Workday, Toyota Green Initiative, Cirque Du Soleil, Simon Property Group, Disney, Walmart, AT&T, Live Nation, Sofar Sounds, YMCA Metro Chicago, United Airlines, BP, My Black is Beautiful, New York Fashion Week and many more.
As a background vocalist to the stars, Tamika has shared stages with international gospel stars such as: Deitrick Haddon, Fred Hammond, James Fortune, Marvin Sapp, Erica Campbell, Jennifer Hudson, Fantasia, Tye Tribbett, Zacardi Cortez, Donald Lawrence, LeAndria Johnson, and many more.
Tamika would like to thank her educators and peers at Jackson State University for their mentorship and for preparing her with the tools she needed to succeed in her career.