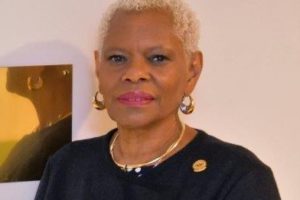 Yvonne is a native of Bolton, MS where she chairs the Administrative Council at Asbury United Methodist Church which has been her spiritual home for over sixty years. She attended Bolton Colored School, graduated from Sumner Hill High School in Clinton, MS and Jackson State University. This 1971 "Thee I Love" alum also holds a Master's degree in Social Science Education from JSU.
The education she received and the preparation made during her college years resulted in a thirty-year career as a classroom teacher. In 2003, she retired from the Jackson Public School System and started a new phase of teaching, instructing, consulting, and advising.
Since that time she has taught GED classes in several Headstart Centers and at Central Mississippi Correctional Facility. Yvonne has also mentored new teachers and supervised creative writing students.
In 2007, she accepted the opportunity to join a public relations firm and thus a second career was started. One she had not even dreamed was possible. For years she had taught the process, witnessed the process, and worked within the process.
In 2016, she knew that the time had come for the process. In typical fashion, she did not ask anyone if she should do it but with the support of family and friends, the process becomes a reality. On November 8, 2016, Yvonne Robinson Horton was elected Hinds County District 4 Election Commissioner. Her decision to seek public office was a natural extension of who she had become.
Yvonne's daughter Candice is an assistant principal in Memphis, TN and her son Cory is a government relations director in D.C. The gem in her life is her thirteen-year-old granddaughter, Caitlin Jewel. In addition to being a lifetime member of the JSUNAA, she is also of a member of Women for Progress, the NAACP, the Sumner Hill High School Alumni Association, and Friends of the Annie L. Jeffers Library.

As a football and basketball season ticket holder, she looks forward to continuing her support for the TIGERS.