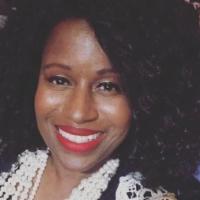 Sheila Taylor-Clark is a two-time breast cancer survivor and author. She is a 2004 graduate of Jackson State University with a BA in Business. She also took graduate courses at the University of Memphis and is a graduate from Georgetown University Leadership Institute. She currently serves as President of the Board of Directors for The Bridge Breast Network, a nonprofit that provides life-saving medical care at no cost for uninsured women diagnosed with breast cancer. The Bridge Breast Network help women who need medical care navigate the process from diagnosis to survivorship through its network of volunteer medical providers. Grants and donations help The BBN cover supplies, materials and prescription medicines as an uninsured diagnosed patient undergoes surgery, radiation, chemo and other therapies.
Sheila also volunteers extensively with Komen Dallas and Komen North Texas affiliates – she has served in a variety of roles for Komen Dallas, including Race Revenue Committee Chair, Race Speakers Committee Co-Chair, Race Survivor Co-Chair and currently Advocacy Co-Chair. As advocacy co-chair, Sheila has traveled to D.C. to lobby before Congress for oral drug parity and more funding for the National Institute of Health. She also recently served on a Department of Defense Research Panel and has attended the Speak Truth to Power Summit by Komen Headquarters as an invited guest to work toward solutions to breast health disparities in the African-American community. In 2015, Sheila founded Sock It To Cancer, a nonprofit that provides comfort items to women in treatment for breast cancer and college scholarships to youth who have lost their mother to breast cancer to honor the memory of her mother-in-law, who passed away of breast cancer at age 46.
Sheila is a licensed CPA working as a senior consultant for a global tax technology company where she was recognized with numerous awards for exceptional client service. She also provides tax advice and preparation services in her own practice. She is a past National Association of Black Accountants' Chapter President, Regional President (two-terms) and National Director; and a past CFO and National Treasurer of the National Association of Black Accountants. Sheila will serve as the Co-Chair for this year's NABA National Convention in Las Vegas, NV.
Additionally, Sheila is serving a second appointment as a commissioner with the Lewisville Housing Finance Corporation, having been appointed by the Lewisville City Council. The Lewisville Independent School District also appointed Sheila to the Student Health Advisory Council. Sheila graduated from Lewisville Citizen's University in 2017, a program that encourages residents to become involved in local politics and service. Sheila is also a member of Alpha Kappa Alpha Sorority, Inc., where she is a Foundation past-president and a current committee-co-chair, and President-Elect of the Valley Ridge Elementary PTA, where her daughter McKenzie attends third grade. Sheila is an active member of the Jackson State University National Alumni Association Dallas-Ft. Worth Chapter and has served on the Audit Committee. Sheila recently had the honor of hosting it's signature Black Winemakers' Dinner in 2016 and 2018.
Sheila is a contributing author to the Chicken Soup for the Soul series, having been published to four of the anthology's books. Sheila has been honored by the Dallas Business Journal with its 25 Women to Watch Award and by NABA as its Rising Star, Chapter President of the Year (twice) and with the National Community Service Award. Sheila has also been nationally recognized by Komen as a Star Survivor and locally by Komen Dallas as an Honorary Survivor.
Sheila resides in Lewisville and is married to Nathaniel Clark, a Dallas County probation officer. They have three children – Jamir, Jamal, and McKenzie.