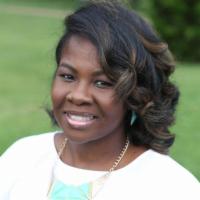 Dr. Courtney J. Pitts received her BS in Biology with a minor in Chemistry from Jackson State University, a Master of Public Health (MPH) from the University of Alabama at Birmingham, a Master of Science in Nursing (MSN), and a Doctor of Nursing Practice (DNP) at Vanderbilt University.
Dr. Pitts is the Assistant Professor at Vanderbilt University where she serves as the Academic Director of the Family Nurse Practitioner (FNP) and the Co-Academic Director of the Nurse-Midwifery/Family Nurse Practitioner programs. She is also an advisor in the Doctor of Nursing Practice (DNP) program.
As a leader in NP education, Dr. Pitts focus is on racial and ethnic diversity within nurse practitioner education. Her scholarship addresses the promotion of a sense of community and mentorship among nurse practitioner students in hybrid learning environments, as well as HIV and primary care. She has served two consecutive terms as a Board Member-at-Large on the Board of Directors of the National Organization of Nurse Practitioner Faculties (NONPF).
Clinically, Dr. Pitts is an experienced FNP who currently practices primary care in a Ryan White-funded clinical setting where she provides HIV management and care to individuals with HIV. She is also experienced in primary care in a family/internal medicine urban setting. She is a member of the NONPF, the American Association of Nurse Practitioners (AANP), and the Association of Nurses in AIDS Care (ANAC).