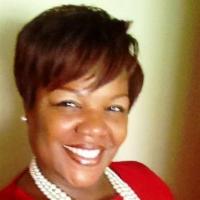 L. Nicole Clinkscales is a native of Columbus, Mississippi and a 1992 graduate of Jackson State University with a BA in Finance. She earned her Juris Doctorate from the University of Mississippi School of Law and later established the law firm, Clinkscales, where she focuses on family law, personal injury, and criminal defense.
Among her many honors, she holds the title of the first female Municipal Court Judge for the City of Columbus, Mississippi. Her greatest passion is spending time and mentoring the youth. Nicole has devoted her life to serving others and continues her involvement in community and social organization. She is a member of Delta Sigma Theta Sorority, Inc. and the NAACP. Nicole also serves as Chapter President for the National Coalition of 100 Black Women and the JSUNAA Columbus local chapter. Nicole's life motto is "If any among you desires to be great, she must be, first of all, servant of all!" Nicole believes this is the greatest gift you can give to God and your fellow man – your unselfish service.
Nicole is the proud mother of one amazing son, Jalen, who attends Morehouse College in Atlanta, Georgia.