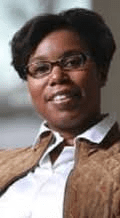 Dr. Novella Bridges is currently an acquisition manager with Schafer-Gryphon Government Services working for the Department of Homeland Security. She was previously with Department of Energy's Pacific Northwest National Laboratory. Bridges has extensive experience leading research in radioisotope composites for cancer; reduction of diesel emissions in vehicles, locomotives and trucks; production of hydrogen for fuel cells; radiochemistry separations and development of novel catalytic systems. She earned a B.S. (chemistry) from Jackson State University; and a Ph.D. (inorganic chemistry) from LSU.
Bridges was named one the 24 Most Distinguished Women in Chemistry/Chemical Engineering for the International Year of Chemistry and Fitzner-Eberhardt (PNNL) award, outstanding contributions to science and engineering education. She holds several invention reports and one patent.
Personally, Bridges is the owner of Bridging Youth To STEM, LLC. She works with organizations to development stem-based learning and curriculum development for service learning programs. She has previously sat on boards of STEM (Science Technology Engineering and Mathematics) high schools, STEM-based charter schools and STEM-focused organizations focused on education advancement and career advancement for minorities in STEM fields. Bridges still finds the time to organize an annual science engagement for young ladies, judge graduate fellowship applications, and volunteers a mentor/tutor with young ladies.