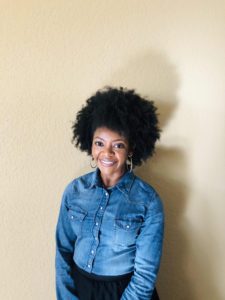 Chloe Bunch, CCC-SLP is a 2012 graduate of Jackson State University where she received a Bachelor of Science in Communicative Disorders. During her matriculation at Jackson State, she was actively involved in Tiger P.R.I.D.E. Connection and was a spring (2008) initiate into the Gamma Rho Chapter of Alpha Kappa Alpha Sorority, Inc.
Upon graduation, Bunch attended the University of Alabama and earned a Master in Science in Speech Pathology. She is currently employed by Shelby County Schools District as a speech language pathologist where she provides language therapy services to children ages 3-22 with varying disorders including intellectual disabilities, autism, and developmental delays. Additionally, she provides private/independent language therapy services to the children in their homes.
Bunch lives in Southaven, MS and is a member of Brown Missionary Baptist Church where she serves in the Youth and Young Adult Ministries. She is currently a member of the JSUNAA Memphis Alumni Chapter.