Rosie Harper Austin chronicles her family's journey and legacy in 'Portraits of the Past'
New genealogy book traces the history of the Odis Harper family from 1845 to 2020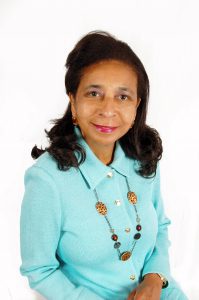 Rosie Harper Austin's interest in her family history was sparked after listening to colorful stories during numerous family reunions. She found her parents' story, particularly fascinating and wanted to link their story with those of previous generations. This led her to the publication of "Portraits of the Past" (published by AuthorHouse).
This genealogy book traces the history of the Odis Harper family from 1845 to the present day. It details Austin's ancestors, going back to both great-grandparents who survived slavery and passed down stories of defeats and milestones in their lives. Though the book provides details of the two generations (where documents could be found) preceding the author's parents, it focuses primarily on her parents who navigated the Jim Crow South in search of the American Dream. Through all the obstacles and oppression, they were able to acquire land, educate their children and leave a rich legacy to five more generations.
Filled with warmth and humor, "Portraits of the Past" brings to life each of Austin's principal ancestors and the difficulties they overcame. Although it only records one family's journey, the experiences they encountered are parallel to those shared by hundreds of thousands of African American families in America. More than a tribute, this book tells the history of the South — one that is perhaps not included in history books.
"This book shines a light on America's 'not so rosy' past with which it is still grasping," the author states. "I hope the reader will be inspired to not only begin an ancestral search but also determine what legacy they will leave for future generations. Will they leave something for their family that will improve their lives? Will they write the history for the next generations? Or will they let their family history and legacy simply die within these pages?"
About the Author
Reared on a farm in a family of nine children in Nettleton, Mississippi, Rosie Harper Austin was a member of the last graduation class in 1968 from the segregated school system in Nettleton. She attended Jackson State University where she received both the Bachelor of Arts and Master of Arts degrees in English. She received the Doctor of Education degree in curriculum and instruction from the University of Houston. Austin spent 33 years in the Lone Star College System in Houston and retired as dean for Institutional Effectiveness. Since retirement, she has served as an adjunct professor at Springfield College, an education and nonprofit consultant, and a community volunteer, raising funds for numerous charities. She is the founder and board chair for the Rose Harper Austin Scholarship Fund, which raises funds for students to attend her alma mater, Jackson State University. Austin is active in several organizations including the Rotary Club, her alumni association and Alpha Kappa Alpha Sorority, Inc. She lives in Houston with her husband, Milton. She enjoys interior and garden design, traveling, reading and antiquing.