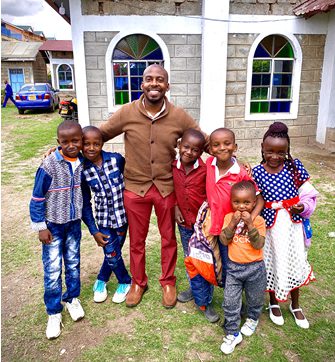 Willie Wynn, Jr., was born and raised in Jackson, Mississippi. He is a proud 2003 graduate of Jackson State University and holds a BBA Degree in Marketing. During Wynn's tenure at Jackson State, he served as JSU's Mr. Sophomore, Junior Class President, and Campus Crusade for Christ President. He currently serves as the Founder & Chief Executive Officer of Youth of Africa Career Development, Inc, (YACD). Alongside his wife Kimberly, he is also a Managing Member and Owner of the Washington State-based firm Sunshine Holdings International, LLC. Willie previously served for over three years as the West Region Manager for Spectrum Brand's Division of Kwikset.
He oversaw the entire sales and distribution Residential Access Solutions network throughout the states of California, Nevada, Arizona and Hawaii. Prior to Wynn's work at Kwikset, he was employed for 10 years at ADT. The ADT Corporation is the largest home security company in the world with over 8 million customers. He served his first 5 years with this company and became the #1 ranked sales producer in the state of Mississippi. He served his last 5 years of his employment with ADT in various District Sales Manager roles in the states of California, Hawaii, Washington, NW Oregon, Montana and Idaho.
In August of 2019, Wynn willingly and strategically resigned from his lucrative six-figure career as a corporate America executive. This transition has allowed him to dedicate more time to his call to the Christian ministry and further serve youth in his non-paid Youth of Africa Career Development CEO role. Since his transition from the world of corporate America, YACD programs have been successfully launched under Willie's leadership to mentor youth in the areas of entrepreneurship, career development and English Skills Literacy Training. YACD's programs are purposed to provide teenagers and recent high school graduates with various soft skills, leadership mentoring and career development opportunities. Because of his passion for mentoring youth, three well-vetted partnerships have been signed in Africa within the countries of Ghana, Zambia and The Democratic Republic of Congo during 2020. Wynn currently lives in Bellevue, WA with his wife Kimberly.