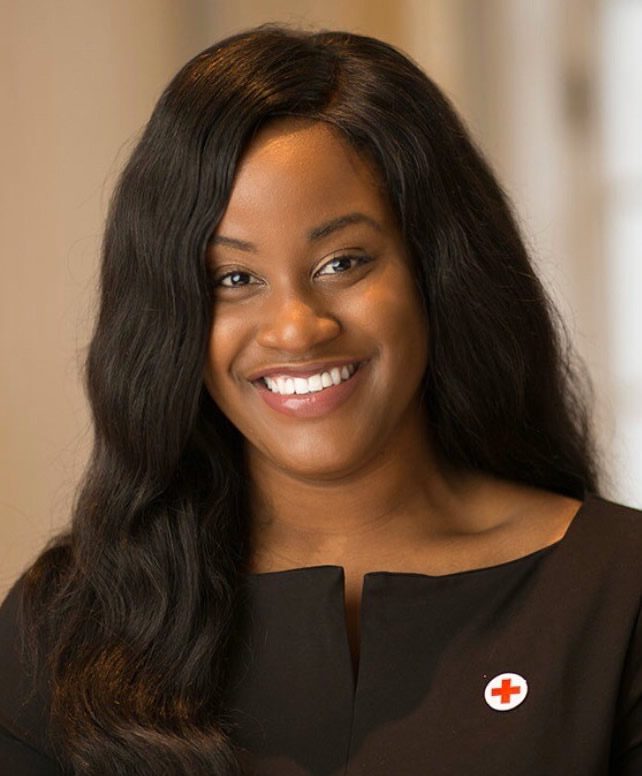 Ronnika A. McFall, Communications and Media Relations Specialist 
Ronnika A. McFall is an accomplished, dedicated, mission-focused, and energetic Marketing and Communications Leader with an entrepreneurial spirit and nine years of diverse and transferable experience across multiple industries. McFall has a unique blend of experience in established, mid-size, and small business settings.  
 McFall founded her Public Relations agency, iGN Public Relations & Co., in 2012 and has established and led an award-winning public relations, communications management, and media relations group for seven years. With a proven track record of developing engaging communications and other public-facing content that motivates and inspires people. She is a hands-on collaborator, natural mentor, and highly effective communicator with excellent analytical, decision-making, problem-solving, and creative thinking skills. 
 In addition to her PR agency experience, McFall's attributes come from her contributions to Yellow Pages Corporate Marketing Team, The Sun Herald Newspaper, Cox Media Group and ABC's WAPT Channel 16. As a result of such vast experiences, she wrote and self-published three PR workbooks, under her brand PR for a Day Training & Consulting. Additionally, McFall has worked in communications and marketing with the American Red Cross since 2018 and is a Regional Spokesperson for the organization. With her role as a communications and marketing leader consistently evolving, she has completed nationwide and local campaigns for various businesses, award shows, nonprofits, lifestyle and entertainment brands. 
 McFall received her Master's in Business Administration and has a Bachelor of Science degree in Mass Communications from Jackson State University, where she also served as Miss Jackson State University 2010-2011. She is a lady of Alpha Kappa Alpha Sorority Incorporated, a member of the NAACP, PRSA (Public Relations Society of America), and an active, trusted community voice and leader. McFall was an Atlanta Best Winner in 2017, where she received the Best Idea Award. She also received the Good Citizen Award from Jackson, Ms. And was awarded the Alumni of the Year Award from her graduate school, American Intercontinental University – Atlanta. Because of all her milestones, McFall was awarded the "Keys to the City" from her hometown, Biloxi, Ms. Ronnika A. Joyner-McFall Day is officially celebrated on January 4th.
"I lean heavy on my faith and scripture. The word of God is consistent and real and I'm thankful for my faith. I cannot imagine navigating through life without it. Mark 11:24 Therefore I tell you, whatever you ask for in prayer, believe that you have received it, and it will be yours. NIV." – Ronnika A. McFAll
Website: www.McFallEnterprises.org
Twitter: @RonnikaMcFall
LinkedIn: https://www.linkedin.com/in/ronnikamcfall/
Facebook: https://www.facebook.com/RonnikaMcFall
Instagram: @RonnikaMcFall